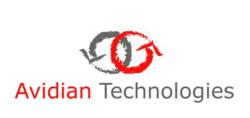 As our company grows, we are more able to give back to the community.
Redmond, WA (PRWEB) June 21, 2013
Avidian Technologies is now accepting applications for the Avidian Technologies Business/Technology Scholarships. Two scholarships of $1,000 each will be awarded to students studying business or technology at a college or university located in the U.S.
"As our company grows, we are more able to give back to the community," says James Wong, CEO and co-founder of Avidian Technologies. "Avidian values continuous learning, which is why this new scholarship is open to students in all types of higher education institutions, including trade and vocational schools."
Wong, who worked his way through college by working in restaurants, retail chains and anywhere he could earn commissions/bonuses and not just get paid by the hour, learned the challenges of trying to balance school with earning enough money to pay for tuition and books. With the rising costs of college tuition, Avidian Technologies wants to encourage students to pursue an education by providing as much assistance as possible.
Avidian will offer one scholarship in the fall, with one more awarded in the spring. Applicants must be currently enrolled in a business or technology program at a community college, trade or vocational school, technical college, or a college or university located in America.
Applications are required to state their reason for needing a scholarship in a 250 to 350-word essay. Additionally, finalists will be interviewed by phone prior to the scholarship being awarded. The judges' decision will be based on the importance of the scholarship to the applicant, which will include financial need.
Wong's success illustrates the benefits of a college education. Prior to co-founding Avidian, he co-founded Foci Technologies, which later was acquired by Meritage Technologies. His work has caught the attention of the Small Business Administration, who named him 2009's Minority Small Business Champion of the Year.
"As an immigrant who didn't know English when I first arrived in America, I understand first-hand the impact a good education can make in one's life," Wong says. "With my education, I was able to build businesses."
The deadline for the fall scholarship is August 30 with a recipient awarded in late September. The fall scholarship is to pay for study conducted between October and December, with the spring scholarship accepting applicants until November 15. The winner will be notified by e-mail 30 days after the deadline.
Avidian is the creator of Prophet CRM, a contact management software solution for Outlook that is used by more than 15,000 companies around the world. The software has been acknowledged by professionals and major publications for its ease of use and compatibility with a variety of devices. Through innovation and hard work, the team at Avidian has succeeded through a commitment to old-fashioned customer service principles and high-tech innovations. Avidian also maintains a commitment to its employees, having been named three times as one of the best companies to work for in Washington.
To learn more about Avidian's scholarships or complete an application, visit http://www.avidian.com/scholarship.aspx.