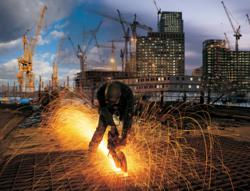 "Contract surety bond programs for single contracts up to $300,00 and aggregated programs for total contracts up to $600,000 from A1SuretyBonds.com"
Los Angeles, CA (PRWEB) June 19, 2013
A1SuretyBonds.com is meeting the needs of small to medium sized contractors and infrequent users of surety credit for Bid, Payment and Performance Surety Bonds by providing contract surety programs for single contracts up to $350,00 and aggregated programs for total contracts up to $700,000.
Recent economic growth has spurred growth in the construction industry, creating the need for more accessibility to surety credit. Contractors needing to post contract surety bonds now have the ability to secure the required bonds by providing limited underwriting information, allowing them to focus on their business and not filling out lengthy applications.
Contract Surety Bonds provide financial security and construction assurances to the project owner on construction projects, guaranteeing that the contractor will complete the project and pay all labor and material providers in accordance with the terms of the underlying contract.
Bonding programs are also available for large construction projects as well as license, permit and miscellaneous surety bonds.
Visit What are Contract Surety Bonds for more information about Contract Surety Bonds.
ABOUT A1SURETYBONDS.COM
A1SuretyBonds.com is a leading provider of surety bond procurement services, utilizing a web-based platform that provides ease of use and timely response in order to meet the needs of their clients. Most bonds are issued within 24 hours or less and are only written with AM BEST A-rated and Federal Treasury Circular (T-List) Listed Surety companies. A1SuretyBonds.com is one of the few surety bond only agencies with a staff dedicated exclusively to surety bonds.
Applicants can apply online or contact an underwriter directly for a free, no obligation rate quotes. For additional information contact one of the underwriters at A1SuretyBonds.com via phone at 800-737-4880, email at info(at)a1suretybonds(dot)com or visit http://a1suretybonds.com.