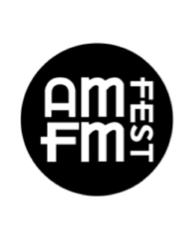 Santa Fe, NM (PRWEB) June 13, 2013
Seven students and two alumni of The Film School at Santa Fe University of Art and Design(SFUAD) will screen their short films during the inaugural AMFM Fest: Art, Music, Film & More, held June 13–16 at the UltraStar Mary Pickford Theatre, the Cathedral City Town Square and other venues in Cathedral City, Calif.
The AMFM Fest, founded by SFUAD screenwriting faculty member Rich Henrich, features more than 50 films (including six world premieres), dozens of live shows, comedy, fine art, spoken word, seminars, the Celebrity Indy Kart Race and more. Celebrity guests include Michael Madsen, Ed Asner, Jason London, Jason Mewes, David Zayas, Tinsel Korey and Billy Wirth, as well as filmmakers Monte Hellman, Adrian Belic, Gary King and Jesse Baget.
The SFUAD student films will screen on Friday, June 14, at 10 a.m. during the special Santa Fe University of Art and Design Shorts Program. Most of the films, made in a production class taught by Belle Allen, were created by students from Mexico and Brazil who are studying at SFUAD. They include:
Young Aileen by David Abreu (Aguascalientes, Mexico)
An old-fashioned story of love and longing, featuring the inventive use of green screen and 3D modeling technology.
10 minutes, 20 seconds
Cracked Day by Rebeca Rebeilflores (Hermosillo, Sonora, Mexico)
A dark drama about a mother's spiraling crack addiction and the daughter who must make a tough decision.
10 minutes, 7 seconds
Miss Fortunate by Nicholas Cueto (Cloudcroft, N.M.)
Quirky comedy about a girl who is swindled into buying a magic fortune cookie that quickly turns her life into chaos.
11 minutes, 52 seconds
Not So Quiet World by Mayara Miranda (São Paolo, Brazil)
A touching tale about a young couple and the power and importance of words.
6 minutes, 33 seconds
Slender by Filipe Alves (São Paolo, Brazil)
In this supernatural thriller, a couple is haunted by the memory of their missing children—who took them and why?
16 minutes, 16 seconds
Shots by Sydney Latchaw (Chandler, Ariz.), alumna Olivia Nelson (Watsonville, Calif.) and Amy West (Petaluma, Calif.)
A story about Syd and Liv, two broke college students who find an interesting way to pay off their student debt.
9 minutes, 48 seconds
Parallel by alumna Jozelle Anderson (Las Vegas), Sydney Latchaw and Olivia Nelson
Through the eyes of two young women who approach the world in very different ways, this film portrays how parallel situations can have vast emotional reactions.
5 minutes, 38 seconds
Allen will participate in the student screenings, along with Paula Amanda, associate chair of The Film School at SFUAD.
"In the ever-changing landscape of storytelling exhibition, it's an honor for our students to not only participate in a film festival like the new AMFM, but also to network with other musicians, artists and filmmakers," said Chris Eyre, chair of The Film School at SFUAD. "I think this type of more complete media and entertainment experience is the future of film festivals."
All films were selected by an independent judging panel and are being presented by Film 4 Change, an international foundation based in Uganda that uses film and arts to help talented people from marginalized communities around the world tell their stories through filmmaking and other art forms. Its mission is to "bring communities together through the power of story and the art of laughter while showcasing the best emerging talent and thought leaders in art, music, film, photography and comedy."
"This year, the AMFM Fest will proudly premiere five short films from Santa Fe University of Art and Design's film program," said Henrich. "Film 4 Change is committed to providing a venue for this next generation of talented filmmakers. We realize how critical it is to their future success to recognize and unceasingly encourage their accomplishments. I have always been a tremendous advocate of the independent film voice, and I feel honored to meet this new generation of filmmakers with open arms."
About The Film School at SFUAD:
The Film School at Santa Fe University of Art and Design offers a relevant, hands-on BFA curriculum that emphasizes production skills, business savvy and storytelling across multiple film and video platforms. Films such as True Grit and Cowboys & Aliens and TV dramas such as Longmire have been shot at the university's Garson Studios, where students have the opportunity to intern on professional productions on two motion picture soundstages—at 14,000 and 7,500 square feet. The Film School also has its own 2,200-square-foot soundstage and green screen, as well as a professional set from The Sunset Limited. The Screen, a popular destination within the Garson Communications Center, shows some of the greatest works of world cinema daily for students and the public.
About Santa Fe University of Art and Design:
Santa Fe University of Art and Design is an accredited institution located in Santa Fe, New Mexico, one of the world's leading centers for art and design. The university offers degrees in arts management, contemporary music, creative writing, digital arts, graphic design, film, performing arts, photography and studio art. Faculty members are practicing artists who teach students in small groups, following a unique interdisciplinary curriculum that combines hands-on experience with core theory and prepares graduates to become well-rounded, creative, problem-solving professionals. As a Laureate International Universities Center of Excellence in Art, Architecture and Design, the university boasts an international student body and opportunities to study abroad, encouraging students to develop a global perspective on the arts. Santa Fe University of Art and Design is accredited by The Higher Learning Commission and a member of the North Central Association, http://www.ncahlc.org.
# # #