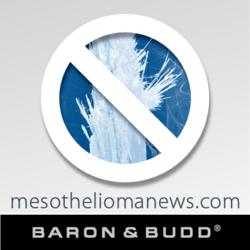 DALLAS (PRWEB) June 15, 2013
The mesothelioma attorneys at Baron and Budd are advocating for awareness of potential asbestos in construction materials after an onslaught of tornadoes in Oklahoma. Cleanup has begun in Moore, Oklahoma, after a mile-wide EF-5 tornado struck the small town on May 20, killing 24. This was followed by another tornado on May 31, causing ten more deaths in a similar region.
"There can't be progress in rebuilding until miles of debris are cleared and properly disposed of," the lawyers say. "This means possible contact with asbestos. We recommend taking protective measures If contact is unavoidable, but it is best to get professional help."
Tornadoes ripped open undisturbed infrastructures, whipping the contents in high winds and potentially releasing carcinogenic asbestos fibers into the air where they could be inhaled or ingested. People who inhale or ingest asbestos fibers are at risk for a cancer called mesothelioma. (The American Cancer Institute, "Asbestos Exposure and Cancer Risk," 2013: http://www.cancer.gov/cancertopics/factsheet/Risk/asbestos).
While a survivor's knee jerk reaction after a natural disaster is to start digging through rubble in search of belongings, people need to be aware of dangers like asbestos that might be hidden in debris. The Environmental Protection Agency (EPA) emphasizes that people should be careful when cleaning debris and that asbestos – containing materials should not be disturbed. These materials could include insulation, fireproofing, floor tiles, and roofing (The Environmental Protection Agency: http://www.epa.gov/naturalevents/returnhomeadvisory.htm).
About Baron and Budd
National mesothelioma law firm Baron and Budd, with offices in Texas, California and Louisiana, is recognized on National Law Journal's list of 2012 "100 Top Verdicts." A platinum-level sponsor of the Asbestos Disease Awareness Organization, the firm supports ADAO in urging greater public awareness of the health risks associated with asbestos exposure. Call 866.855.1229 (day or night) or please visit: http://baronandbudd.com/areas-of-practice/mesothelioma-attorney/.