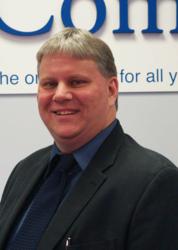 As with many hot trends, it's not really a trend at all. Any competent technology provider should have been doing this all along.
CHICAGO, Ill. (PRWEB) June 14, 2013
Ace Computers' experts are taking the mystery out of the trend toward converged infrastructure--essentially smart custom computer design. The trend (also called unified computing) refers to consolidating multiple computer technology components into a single, optimized system. Typical components include servers, data storage devices, networking technology and all-important software to manage, automate, and synchronize the system.
"As with many hot trends, it's not really a trend at all," explained Ace Computers CEO John Samborski. "Any competent technology provider should have been doing this all along. By this I mean developing and implementing systems for clients that are as simple to use, manage, and update as possible."
Samborski went on to explain that custom computer designers and manufacturers, such as Ace Computers, have always had an advantage over off-shelf technology providers for just this reason. "Converged infrastructure is really about taking the time to design a smart solution that's a perfect fit for the client," he said. "The client should be able to come back to their provider repeatedly to add new equipment or make upgrades without any hassle."
A key component of today's converged infrastructures is management (orchestration) software that allows users to choose the best way to scale the system. The software lets users know which components and which upgrades are compatible with the system already in place. And it will have a set of custom configured templates that allows users to effortlessly drop in new hardware and software resources as the need arises. It will also allow users to manage the system at a single point and have a single point of contact for support (this is possible even if the hardware and software were made by multiple manufacturers).
"Aside from the ease of management aspect, the real value is the cost savings that result from a number of things including optimized performance, reduced downtime, extended equipment life, and the elimination of superfluous purchases," Samborski said. "These are the same benefits that we have been promoting for custom technology for decades. If you want a smart solution, go with converged architecture. If you want the smartest solution, custom technology will always be your best bet."
Multiple award-winning Ace Technology Partners (Ace Computers) is a Woman-Owned Small Business custom technology systems builder and reseller for the public sector as well as the commercial sector. It has been an industry leader since 1983. In addition to some of the finest academic institutions in the U.S., long-term clients include the U.S. Department of Energy and the U.S. Department of Defense. Ace Computers builds custom technology with the same components that top manufacturers use without the premium price. Its principal, recognized industry expert John Samborski, is an alumnus of Intel's prestigious board of advisors. In addition to its Greater Chicago headquarters, Ace Computers has locations in Wisconsin, Nevada, New Jersey, Pennsylvania, Minnesota, and Idaho. To contact Ace Computers, call 1-877-223-2667 or 1-847-952-6900 or visit http://www.acecomputers.com.
###
For media inquiries, contact Jean Van Rensselar at Smart PR Communications;
630-363-8081; jean(at)smartprcommunications(dot)com.
Visit the Media Room at: http://acecomputers.com/MediaRoom.asp