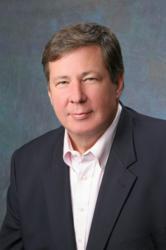 "To be recognized again as a Top Influencer in Sales and Marketing, among notables like Marc Benioff, Guy Kawasaki and Seth Godin is rewarding personally and professionally," notes McDade.
ATLANTA, GA (PRWEB) June 14, 2013
Top Sales Associates (TSA) names Dan McDade, president and CEO of PointClear, among the Top 50 Most Influential in Sales and Marketing – An international online organization dedicated to advancing the sales profession, TSA published the list in the June issue of Top Sales magazine (130K circ) View complete list HERE.
The Top 50 Influencer list identifies the real movers and shakers in sales and marketing, the gurus, commentators, authors and spokespeople, those who genuinely impact the way people think, sell and market companies/products/solutions.
"The sales and marketing business is wildly competitive, with a plethora of talented and prolific people. To be recognized again by Top Sales Associates as a Top Influencer, among notables like Marc Benioff, Guy Kawasaki and Seth Godin is rewarding both personally and professionally," notes McDade.
To determine this year's winners, TSA engaged a small team of professional researchers who rigorously examined the credentials of 150 possible candidates to arrive at the top 50. They also asked editors of several popular sales resources to provide their opinions.
Benchmark criteria to determine an individual's impact within the sales space included:

Social media presence – Twitter/ Facebook/ Klout score/LinkedIn authority.
Quality, regularity & popularity of written works: books, blogs, articles, etc.
Active engagement with recognized resource sites.
Commitment to continually advance selling and marketing practices.
Why is this annual exercise important? "The reality is that the sales space is awash with so called sales experts, mostly self-appointed," said Dr. Jonathan Farrington, founder and CEO of Top Sales World. "We want to provide a sign-post for all front-line sales and marketing professionals to follow, in order to find the very best advice, commentary and genuine guidance. I am 100% confident this year's To 50 represents the best of the best."
About Dan McDade
Dan is a board member and immediate past-chairman of the Technology Association of Georgia (TAG) Education Collaborative, an organization promoting STEM (science, technology, engineering and math) education in Georgia's middle and high schools. The Sales Lead Management Association named Dan one of the 50 most influential people in sales lead management in 2009, 2010 and 2011 and 2012. He was named a Top Sales Expert by Top Sales World in 2012 and a Top Influencer in Sales & Marketing in 2012 and 2013. Dan is the author of ViewPoint | The Truth About Lead Generation, a blog exploring issues related to B2B sales, marketing and lead generation. He also hosts PowerViews, a series of Q&A video interviews with marketing and sales thought leaders.
About PointClear
PointClear is the B2B prospect development partner, providing the strategy, analytics and execution services needed to optimize sales and marketing processes, and drive revenue. Companies that achieve Optimized Prospect Development™ are assured virtually 100% of leads delivered by marketing to sales are sales-qualified … and up to 5 times more deals are closed. Founded in 1997, PointClear instills the cross-functional collaboration and operational excellence C-level execs need to increase sales and marketing effectiveness, decrease costs—and achieve optimum results. PointClear's president Dan McDade has authored a book,The Truth About Leads, available on Amazon and other online sources.
###