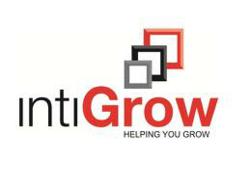 Information security should be a top priority for every company.
Duluth, GA (PRWEB) June 13, 2013
intiGrow is offering qualified customers a complimentary two day ISO-27001 gap analysis. A gap analysis is a detailed assessment of the gap between an organization's information security control, and the controls recommended by ISO-27001. A dip stick audit for a gap analysis gives companies brief analysis of how their current security settings and methods match up against ISO-27001 recommendations.
"Information security should be a top priority for every company," says Dan Fitzgerald, Vice President of intiGrow," I think that a lot of companies could benefit from information security counseling. If you want your company to be secure against IT threats, you need experts to be able to show you what you need security wise. And our two day complimentary ISO-27001 gap analysis or dip stick audit offer can give companies an idea of what IT security measures are working for them, which ones aren't, and which ones they could use."
intiGrow's dip stick audit service offers:
A realistic professional view of current corporate procedures and controls
Highlight strengths and weaknesses of current IT security framework
Where needed, a cost effective approach for companies preparing for ISO-27001 certification
People interested in the complimentary dip-stick audit should contact the company at: http://www.intigrow.com/intigrow-category/contact-us.html.
About intiGrow
intiGrow is a global enterprise information security company that delivers security solutions and security services to a variety of industry verticals. They empower enterprises to achieve a business enabled defense-in-depth security posture, manage corporate risk, improve compliance, and attain proactive detection and prevention of security threats to their computing infrastructure, data, and applications.
For more information about intiGrow, visit: http://www.intigrow.com/.