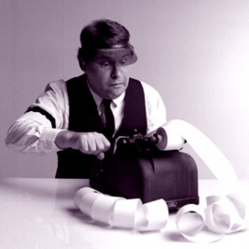 I've been making an error that has underpaid every employee for the past seven years.
(PRWEB) June 13, 2013
Lynne Curry, Ph.D., SPHR (CEO of The Growth Company, Inc.) has over 30 years of experience in management consulting and frequently receives questions from clients regarding situations in the workplace. Today, Dr. Curry releases an article directed toward bookkeepers having made mistakes.
Dr. Curry received a letter from a client. "I've been doing payroll for years. I'm self-taught, I work hard, and I care about my employer. I want to do a good job and have always thought I had. I discovered three months ago I've been making an error that has underpaid every employee for the past seven years. If I tell my employer, they'll have to pay an incredible amount of money to current and former employees and it might bankrupt them. I'm afraid they'll also fire me. If I don't tell them, I'm afraid someone will find this out. I'm not 100 percent sure I've been handling this incorrectly but if I try to find out the truth, I'm afraid that whoever I ask for help will call my employer and this will all blow up in my face. I've been afraid for three months. I don't know what to do. "
Read on to learn how Dr. Curry responds.
Click here to read the full article.
The Growth Company, Inc. is a Human Resource and Management consulting firm specializing in soft skills training, facilitation and mediations as well as investigations, coaching and manual/policy write ups and re-writes. The Growth Company, Inc. was established in 1978 and is one of the longest lasting consulting firms in Alaska. For further information about The Growth Company or Dr. Lynne Curry click here. The Growth Company also has a Workplace Coach Blog, where Dr. Lynne Curry and other HR professionals post about everyday situations that a manager or supervisor may come across. They provide insight and the correct way to approach and handle these situations.