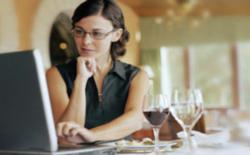 We needed a simple and effective dashboard to centrally manage and monitor the Wi-Fi access points of our restaurants.
Milan, Italy (PRWEB) June 19, 2013
Antigua Restaurants announced the launch of Wi-Fi in all of their eight Restaurants, leveraging the Tanaza solution to cost-effectively manage the network through the cloud and perform direct marketing activities to each customer.
Davide Orsenigo, one of the partners of the Antigua Restaurants, stated: "Offering Wi-Fi to our customers is a must today. Everyone always need to be connected, to chat in Facebook, play with apps, and check their email. We have always been looking for a Wi-Fi solution that could fit our restaurants requirements, but there was no way to have a solution that could do what we needed, at the right price."
As the Wi-Fi market seems to be split in two -on one side cheap consumer level Access Points; on the other one expensive Enterprise level solutions- no one of them seemed to satisfy the simple requirements of Antigua Restaurants. "We just needed to bring our customers online, allowing them to watch Youtube videos; no need for carrier grade features... but we needed a simple and effective dashboard to centrally manage and monitor the access points," continues Mr. Orsenigo, "Other systems were absolutely an overkill, so we were stuck with those low-cost devices that were a nightmare to manage. I had to take the car just to reboot devices too often. Until I discovered Tanaza (http://www.tanaza.com). Tanaza is a centralized solution that allows us to remotely manage Wi-Fi Access Points located in our multiple restaurants. Best of all, is that it's multi-vendor compatible, so we are not stuck with an hardware vendor that might be a very expensive choice in the long term".
Sebastiano Bertani, CEO of Tanaza, explains the mission of the company: "We are able to add centralized management and remote monitoring capabilities to any Wi-Fi Access Point, allowing Wireless Resellers and Partners to combine our SaaS with the hardware that has the right performance at the right price. This freedom allows to virtually win any Wi-Fi project. Antigua Restaurants decided to get mid-range Access Points (Ubiquiti UniFi) that could satisfy their customers and could be centrally managed through our web dashboard; as well we support low-end devices, such as TP-Link, and high-end devices, such as Ruckus Wireless".
Andre Claude Benin, the first Italian System Integrator that joined the Tanaza Partner Program seems to agrees "the first time I used Tanaza I fell in love. Being able to centrally manage and receive email alerts when different access points die, was a dream come true. I now deploy low-cost hardware as well as more expensive devices depending on the customer. I have always the right combination!"
About Antigua Restaurants
The adventure started in 1996 with Antigua, one of the first Steakhouse & Lounge Bar in Brianza. The passion for quality food and client satisfaction drive year by year other opening. Now Antigua Restaurants brings continuously the original passion and new proposal in 8 different location. Entertainment, high quality food and homely atmosphere are some of the group aims. For information http://www.antigua.it; gruppo(at)antigua(dot)it
About Tanaza
Founded in 2010, Tanaza's mission is to make Wi-Fi management easy and affordable, thanks to a solution that enables remote management of any vendor access points in multiple locations through one intuitive interface.
A demo, free trial or quotation is available by contacting your local Tanaza Channel Partner or Tanaza http://www.tanaza.com, sales(at)tanaza(dot)com or +39 02.8718.8553.