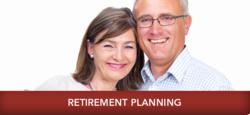 We build relationships, financial solutions, and security through honesty, integrity and service.
Cleveland, OH (PRWEB) June 18, 2013
Lifeguard Financial was awarded "Best of the Best" for Excellence by Follow Media Consulting, Inc. in the category of Ohio Financial Advisor. This award signifies the continued commitment and dedication of the area best in retirement planning and wealth management services.
Lifeguard Financial Retirement Planning Services is a full service, retirement planning company serving the Cleveland Ohio area and surrounding communities. They give advice for retirees on how to to do better with their retirement savings, how to protect distribute their estate and how to lower their taxes. Founded by Anthony Newman, Lifeguard Financial Retirement Planning Services is a premier retirement, income and wealth planning agency.
Anthony T. Newman, President of Lifeguard Financial, is a well-known financial educator, author, lecturer and consultant. His expertise is helping retirees and those soon to retire make better financial and estate planning decisions. Since 1985, Tony has advised more than 1,600 retirees and pre-retirees. He is the author of "A Guide to Personal Financial and Estate Planning for Seniors" and has lectured in several states on financial topics that concern today's retired seniors.
Lifeguard Financial Retirement Planning Services takes pride in providing comprehensive retirement planning services to their clients. They review their clients Wills, Estate Plans/Trusts, Taxes, and Insurance. Their comprehensive services integrate all aspects of the client's financial picture in a coordinated effort to provide for financial clarity and multi-generational wealth.
Lifeguard Financial Retirement services includes:
Insurance Planning
Beneficiary Review
Retirement Planning
Financial Needs Analysis
Analysis of Present and Future Expenses
Estate Planning
Income Planning
To know more about their wealth and retirement planning services, you can give them a call at 800-942-1936 and schedule a complimentary consultation or you can also visit their website at http://www.lifeguardfinancial.com/ .
About Follow Media Consulting, Inc.
Named one of the best SEO companies by Jonas Marketing, Follow Media Consulting, Inc. is a rapidly growing worldwide firm of SEO, Social Media, and Mobile Marketing Professionals. Follow Media Consulting, Inc. headquarters is located in Richmond, VA. However, our professional team is networked across the world, with regional offices across the United States, in the United Kingdom, Canada, Australia, France, South Africa, the Philippines, and India.