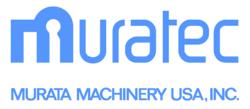 Charlotte, NC (PRWEB) June 18, 2013
Two key additions to both the Turning and Fabrication divisions of Murata Machinery USA, Inc. address a pattern of significant growth and expansion nationwide.
Charlie Cutting has been hired as the new Regional Manager-Turning Division, handling the southwestern region that encompasses Texas, Oklahoma, Louisiana and New Mexico, as well as all contracts south of the border in Mexico.
His background – growing up in Mexico City and fluent in Spanish – makes him uniquely qualified to excel in this region. Cutting has diverse sales and managerial background with several machine tool businesses including GM and Chrysler in both the United States and Mexico.
Eric Wells is the new Field Service Engineer for both the Turning and Fabrication divisions in the western region, based out of Southern California.
He will be servicing both turning and fabrication machinery, utilizing experience from twenty years in the US Navy as a solid foundation for technical excellence.
Both the Turning and the Fabrication Divisions view these new hires as steps toward continued growth and quality improvement for all Muratec customers.
Murata Machinery USA, Inc.'s Machine Tool Turning Division supplies reliable, twin- and single-spindle automated turning centers. These machines feature innovative technology and compact designs for high productivity and intelligent gantry-loader material handling.
Murata's Fabrication Division, formerly Murata Wiedemann, supplies mechanical, servo-drive, laser hybrid and punch/plasma hybrid turret punch presses.
For more information on Murata Machinery USA or its products, visit http://www.Muratec-USA.com or call 800-428-8469.