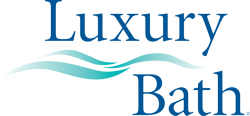 Glendale Heights, IL (PRWEB) June 14, 2013
The Washington Post recently announced the expansion and remodel of the Senate women's bathroom. With women now making up a fifth of the Senate, the small Senate women's bathroom needs new bathroom design options, and bathroom remodeling company Luxury Bath has the answer. With its online design guides, the bathroom remodeling company is providing helpful online advice for discovering the best options in a new bathroom remodel.
Luxury Bath provides online services for bathroom remodeling with its free downloadable bathroom design guide. The online bathroom design guide helps inform and direct users with different bathroom design options. Luxury Bath lets users digitally browse through the guide, displaying the company's portfolio and different bathroom remodeling options. "Users are able to read detailed information about each bathroom accessory and how it could benefit them in their next bathroom remodel," said Davis Glassberg, President of Luxury Bath. "Readers of our bathroom design guide will find that we offer options that are fully customizable to their specific bathroom remodeling needs."
The Chicago-based bathroom remodeling company also provides an online application that helps users customize and build their own bathrooms. The free bathroom design app allows users to select different patterns, styles, and other bathroom design options for a possible tub or shower remodel. "Our exclusive Build-A-Bath app lets you visually see and build your own personal bathroom, just with a click of the mouse," said Glassberg. "It's a great way to engage users who want to find the ideal bathroom look."
Both Luxury Bath's bathroom design guide and Build-A-Bath app are available online for free.
About Luxury Bath
Luxury Bath (http://www.luxurybath.com) has been providing one-day bathroom remodeling updates and ideas since 1991. Supplying over 900 different bathroom remodeling companies across North America, Luxury Bath offers customers new bathroom ideas and provides high quality affordable bath remodeling products.