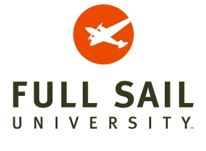 "As a university, we take great pride in calling Orange County home to our campus community of students, faculty and staff. It is a tremendous honor to host Mayor Jacobs and the Orange County community at large for this informative and impactful event."
Winter Park, FL (PRWEB) June 14, 2013
Full Sail University is proud to welcome Orange County Mayor Teresa Jacobs to the university's on-campus performance venue, Full Sail Live, where she is scheduled to deliver the 2013 State of the County Address on Friday, June 14 beginning at 9am.
As part of this year's theme "A Sustainable Orange County – Our Home For Life," Mayor Jacobs' remarks will focus on the economic milestones achieved and the vision for a sustainable future in Orange County. The topics discussed will also allow citizens to learn more about Orange County's diverse, resilient and thriving economy, and how our citizens have played a vital role in sustaining the community as the best place in the world to live, work, play and raise a family.
"Full Sail University is proud to serve as the host location for this year's State of the County Address," said Garry Jones, President of Full Sail University. "As a university, we take great pride in calling Orange County home to our campus community of students, faculty and staff. It is a tremendous honor to host Mayor Jacobs and the Orange County community at large for this informative and impactful event."
The State of the County Address will include:
Opening Remarks & Introduction of Elected Officials-
Rich Maladecki, President & CEO, CFHLA
Presentation of Colors-
Orange County Fire Rescue
Pledge of Allegiance-
Col. Joseph Kittinger, Jr. (USAF Retired)
National Anthem-
Jasmine A. Jones
Invocation-
Father Miguel Gonzalez, Pastor, St. John Vianney Catholic Church
Official Welcome & Introduction of Mayor-
Garry Jones, President, Full Sail University
State of the County Address-
The Honorable Teresa Jacobs, Orange County Mayor
A rebroadcast of the State of the County Address will air at 5pm and 8pm on June 14, and will be available on Orange TV, Bright House channel 199, Comcast channel 9 and AT&T U-Verse channel 99.
About Full Sail University:
Full Sail University is an award-winning educational leader for those pursuing careers in the entertainment and media industry. Founded in 1979, Full Sail has been recognized as one of the Top Five Game Degree Programs by Electronic Gaming Monthly, one of the Best Music Programs by Rolling Stone Magazine, and one of the Best Film Programs by UNleashed Magazine. In 2011, Full Sail received the "21st Century Best Practices in Distance Learning Award" from the United States Distance Learning Association, was named the "School/College of the Year" by the Florida Association of Postsecondary Schools and Colleges, and was recognized as one of the Top 100 Social Media Colleges by Studentadvisor.com.
Full Sail offers on-campus and online Master's, Bachelor's, and Associate's degree programs in areas related to animation, art, business, education, graphic design, film, marketing, web development, music, recording arts, sports, and video games. Full Sail graduate credits include work on OSCAR®, Emmy®, GRAMMY®, ADDY®, MTV Video Music Award, and Spike Video Game Award nominated and winning projects.
http://www.fullsail.edu
http://www.twitter.com/fullsail
http://www.facebook.com/fullsailuniversity
###