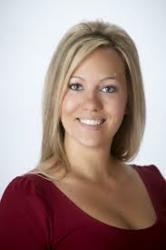 Boise, ID (PRWEB) June 14, 2013
Armed with a large list of useful couponing tools, the modern consumer might just have found the answer to cope with the skyrocketing prices of consumer goods by the expertise and knowhow of skilled couponer Jessica Hacker. Her website, aptly called Living on a Coupon, has been created to help consumers who have been facing an increasing number of issues in regards to couponing. Be it information about hidden store policies or the availability of a large number of coupons, living on a coupon has it all. More importantly, the layout of the website, recently launched, makes learning about expert couponing a mere walk in the park.
Top Four Features
The sort of detail and useful content that has been put into the creation of living on a coupon has never been seen before. Amongst the astounding number of features the website has a feature called 'Couponing Tools'. There are a total four subcategories under this tab.
1. The first heading, which is termed 'Store Policies', has been designed to help consumers learn all about various policies that stores have about coupon usage.
2. The second heading is called 'Newspaper Deals', the tab which has information regarding various newspapers that contain coupons. This feature has been designed to help consumers obtain the maximum number of coupons.
3. The third heading, called 'Budget Tracker' helps consumers match their actual budgets with what they had originally planned on spending.
4.Lastly, the fourth heading called 'Couponing Worksheet' is a tool that has been designed to aid consumers with the calculation of a shopping trip.
Needless to say, all of these features aim to provide a great deal of help to consumers with overall coupon usage.
About Living on a Coupon
Consumers looking to benefit from the expertise of renowned couponer Jessica Hacker should look no further than http://www.livingonacoupon.com. The website is the complete source for all things couponing. More information on how to maximize savings can be acquired on http://www.livingonacouponsecrets.com.