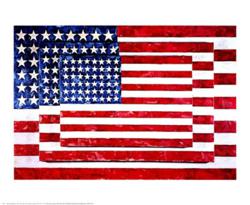 Delray Beach, FL (PRWEB) June 16, 2013
To recognize the Fourth of July, which commemorates the independence of the United States from Great Britain, BandagedEar.com increased its inventory of patriotic art prints. Celebrate the great nation of the United States with art prints that are now available that depict American eagles, American flags and other symbols of freedom.
BandagedEar.com co-founder, Francois Buchs, said, "Patriotic art prints are some of best sellers during the summer months. BandagedEar.com customers want to show off their pride for their country by hanging patriotic wall art in their homes and offices. Our expanded collection of art prints allows customers to choose from a wide variety of styles, such as modern, abstract and photography."
To customize a high-quality piece of artwork, take advantage of the framing services provided through BandagedEar.com. All art prints are framed in the United States using high-quality materials. Framing recommendations are available for each poster, but customers can also choose from a variety of framing, cropping, glazing and moulding options.
About BandagedEar
BandagedEar is an extensive online wall art gallery and community site where art lovers can shop from among thousands of carefully selected art prints and posters. In addition to high-quality art prints, BandagedEar.com offers free tools to help customers discover new art and artists. A custom frame shop allows customers to choose a high-quality custom frame, which typically costs less than local frame shops. Choose from among millions of different configurations by specifying the frame, matting, cropping and glazing. All purchases are backed by a 100% satisfaction guarantee.