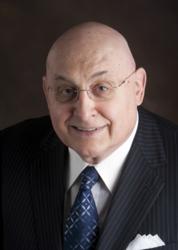 "The combination of Allegiance Capital and EquiCap brings together two of the strongest M&A organizations in Texas, and in the U.S.
Dallas, TX (PRWEB) June 14, 2013
Allegiance Capital Corporation, a Dallas-based private M&A investment bank specializing in the middle market, announced today that it has acquired EquiCap Partners, LLC, another Dallas-based, private, M&A investment banking firm. The acquisition will create one of the most experienced, private company, M&A firms in the nation with more than three decades of leadership experience selling and financing middle market companies.
Allegiance Capital Corporation provides middle market services that include: selling businesses, financing and recapitalization and growth through acquisition. EquiCap Partners provided middle market merger and acquisition services and corporate financial arrangements for private companies.
"EquiCap and Tom Moore have built a solid M&A organization with a strong portfolio of clients, and EquiCap is known for its ability to create custom financial arrangements that can close transactions when others cannot get the job done. I have known Tom for more than 25 years and he will be a great addition to our team," said David Mahmood, Founder and Chairman of Allegiance Capital.
"The combination of Allegiance Capital and EquiCap brings together two of the strongest M&A organizations in Texas, and in the U.S. Both have some of the highest closing rates in the business and both provide excellent customer service, which is key to helping clients achieve their goals. I'm proud to join the Allegiance Capital team. The combination of our expertise and experience will offer clients unparalleled service," stated Tom Moore, Founder of EquiCap Partners.
Mahmood and Moore have a long history of working with and competing against each other. Both served as Investment Bankers for Capital Alliance before heading up their own, separate M&A firms. Between Mahmood and Moore, they have created and/or served as CEO for more than 20 different companies.
"Our unique entrepreneurial backgrounds, where we have owned and operated companies, helps both of us really understand and identify with business owners," Mahmood explains. "We know what it is like to meet a payroll, stay up at night trying to figure out how you are going to pay the rent on the business or make that next bank payment. That sets us apart from a lot of other M&A firms. Most of our team has also owned and operated businesses. I feel that is critical in being able to understand our clients and help them to achieve their dreams."
"My specialty is financial deal structuring," explains Moore. "I work with sellers and buyers to craft a financial structure that maximizes the benefits for both parties, while minimizing the tax implications. Many times that can be the difference between a deal closing or not."
####
About EquiCap Partners, LLC
EquiCap Partners, LLC is an investment banking firm that provides advisory and intermediary services to owners of privately held companies. The firm serves its clients with the following specialty services: company sales, acquisition search, turnaround advisory and corporate finance.
About Allegiance Capital Corporation
Allegiance Capital Corporation is an investment bank specializing in financing and selling privately held businesses in the middle market. Allegiance Capital Corporation was recently named to American City Business Journal's distinguished list of Who's Who in Energy 2012, in addition to being named third on the list of 2011 Largest Investment Banking Firms in North Texas by the Dallas Business Journal. Allegiance Capital Corporation has won multiple awards recognizing the value it delivers to clients, including 2009 Dealmaker of the Year (Dallas Business Journal), 2008 Boutique Investment Bank of the Year (M&A Advisor), and 2006 Investment Bank of the Year (Dallas Business Journal). Subscribe to the Capital Ideas blog by visiting http://www.allcapcorp.com/blog. Follow Allegiance Capital Corporation on LinkedIn and Twitter: @ALLCAP.
Media Contact:
Bruce Condit
Vice President Public Relations Allegiance Capital Corporation
214.217.7746
bcondit(at)allcapcorp(dot)com
Alternate Contact:
Jessica Lonsdale
Vice President Communications
214.217.7758
jlonsdale(at)allcapcorp(dot)com