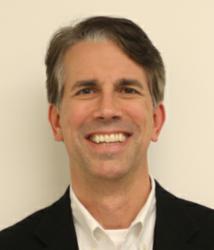 Greensboro, NC (PRWEB) June 14, 2013
The American Council for Accredited Certification (ACAC) has awarded the Council-Certified Indoor Environmental Consultant (CIEC) designation to Craig Whittaker with Environmental Solutions Group. The highest designation awarded by the ACAC, it recognizes Whittaker's knowledge and field experience in the indoor environmental quality (IEQ) industry. Whittaker is one of only eleven ACAC-certified CIEC's in the state of North Carolina.
The CIEC is awarded by the ACAC to those few in the industry who have demonstrated specialized IEQ training, education, field experience and knowledge in building sciences, industrial hygiene, indoor environmental risk assessment, microbial investigation and toxicology. CIEC designations are the most rigorous in the field of IEQ and maintain the highest professional standards.
As President of Environmental Solutions Group, Craig Whittaker has assessed over one thousand properties over the past 12 years for indoor microbial growth, environmental quality issues, HVAC related concerns and moisture incursion. He is highly regarded as an indoor environmental expert and problem solver and frequently provides expert witness testimony in IEQ related cases.
Environmental Solutions Group is an indoor environmental consulting firm with expertise in industrial hygiene, microbiology, building science, public health and mechanical engineering. The firm has over 10 million square feet of building diagnostics experience in over 10,000 buildings/homes.
The American Council for Accredited Certification is an independent non-profit professional association whose certifications are the only IEQ designations accredited by the Council of Engineering and Scientific Specialty Boards.
To learn more about Environmental Solutions Group or the ACAC, please visit http://www.esgtesting.com or call 800-964-3465 or visit http://www.acac.org.