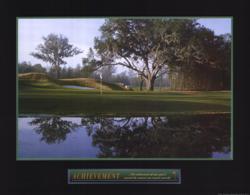 Delray Beach, FL (PRWEB) June 24, 2013
Warm weather means golf courses across the nation are busy with avid golfers. The new golf art prints available at PosterNation.com include golf courses from around the world, motivational quotes, vintage golf posters and photography of famous golf professionals.
Vladimir Safin, co-founder of PosterNation.com, said, "When the weather isn't cooperating or you can't get away from the office, framed golf art prints from PosterNation.com allow you to enjoy your favorite sport. Our team of design professionals carefully selected the new golf posters to meet customer needs. Shoppers will love the new selection."
In addition to new golf artwork, PosterNation.com has also added new baseball, basketball, diving and extreme sport posters. Visit PosterNation.com through June 30, 2013 to take advantage of a site-wide sale that provides customers with a 25% savings on all art prints, posters and framed art prints.
About PosterNation.com
PosterNation.com offers thousands of high-quality framed art prints and posters featuring themes that include: sports, movies, music, pets, animals, travel, motivational topics, hot people, vintage celebrities and more. The frame shop allows customers to customize their purchase by selecting the cropping, matting, framing and glazing for a framed art print or poster. Please visit http://www.PosterNation.com for more information.