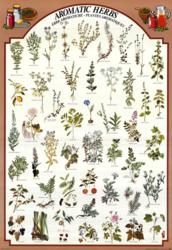 Delray Beach, FL (PRWEB) June 28, 2013
The new selection of food, wine and cuisine art prints is now available from PosterNation.com. Discover posters of international cuisine, favorite meals and a wide variety of other food related artwork that will tempt even the most refined taste buds.
Francois Buchs, co-founder of PosterNation.com, said, "Art prints of food are perfect for anybody who needs a little inspiration in the kitchen. In addition to the wide assortment of food and beverage artwork available, some of the posters even include recipes to give aspiring chefs a little extra help. The variety of cuisine posters on our website will match any décor. We have retro, traditional and modern art prints now available."
Frame the new food and cuisine art prints with the framing services provided by PosterNation.com. Choose from among millions of different options to customize the perfect art print for any kitchen.
About PosterNation.com
PosterNation.com offers thousands of high-quality framed art prints and posters featuring themes that include: sports, movies, music, pets, animals, travel, motivational topics, hot people, vintage celebrities and more. The frame shop allows customers to customize their purchase by selecting the cropping, matting, framing and glazing for a framed art print or poster. Please visit http://www.PosterNation.com for more information.