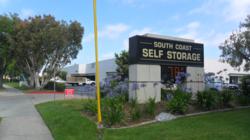 "For our client, we were able to identify unrealized value in the property through increasing rental rates and managing revenue properly." VP Operations Mike Brady
Newport Beach, CA (PRWEB) June 14, 2013
Today US Storage Centers has announced it has been awarded the management contract for the self storage facility South Coast Self Storage located at 3840 W. Warner Avenue, Santa Ana, California. The facility has a total of 69,073 rental square feet comprised of 584 self storage units. It also offers RV storage, boat storage and auto storage.
"We were selected as the management company because of our revenue management platform," said Vice President of Operations Mike Brady. "For our client, we were able to identify unrealized value in the property through increasing rental rates and managing revenue properly. When combined with our marketing platform and operational leadership, we think there is tremendous upside for our client."
US Storage Centers has been a leading operator in the storage industry for nearly 30 years. It has experienced double digit growth in its third party management division since 2009 and is now one of the largest operators in the country.
About US Storage Centers
US Storage Centers owns, operates, or manages a total of 70 self storage facilities totaling over 4.5 million rentable square feet. It operates in 11 states, California, Arizona, Nevada, Texas, Tennessee, Florida, Georgia, Maryland, New Jersey, Massachusetts and Connecticut.
For more information, contact Jason Lopez of US Storage Centers at 1-800-940-3414.