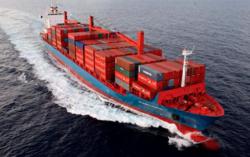 Most professional, personalized, competitive, and efficient solution to logistic needs!
Miami, FL (PRWEB) June 14, 2013
International container shipping rates are no longer a concern for business owners looking for the most professional, personalized, competitive, and efficient solution to their logistic requirements either by rail, ship, or air. WIL Lines is now a provider of worldwide logistic solutions that operate with a mission of offering extraordinary services within rates that are second to none in the industry. This Miami based organization boasts of a network of over 80 agents worldwide and are the most preferred online platform in freight forwarding and logistics via road, sea, and air. The company handles shipments from the origin to the final destination, and takes care of all necessary operations and formalities. Thousands of customers have benefited from the cost efficient shipping services from WIL Lines.
WIL Lines stands out from hundreds of other cargo freight service providers by utilizing the best possible technology. Freight tracking is one of the most important service parameters for a freight forwarding company. People prefer WIL over other companies because they offer a real time tracking facility, regardless of the shipment size. They also have a centralized data warehouse for all supply chain parties and project cargo participants. Extensive Customs Broker services from WIL Lines are also highly sought after amongst their clients.
Comprehensive cargo insurance coverage is a new specialty of freight forwarding services offered by WIL Lines. Unlike most other companies, WIL Lines now has its own cargo insurance division. Instead of weight, they offer primary cargo insurance coverage based on the actual full replacement value of goods. Most other carriers offer limited "Contingent" cargo insurance service. However, "Primary" Cargo Insurance Coverage is available at WIL Lines for all types of shipments worldwide. This type of insurance is more helpful because it repays their clients for their actual loss.
WIL Lines' extremely user friendly website has also played a significant role behind their success. The website has useful features helping their clients with shipment tracking, pickup orders, quote requests, and much more! This top of the class website has been created by renowned Miami web design company, NetroStar.
WIL Lines is accredited and licensed by the United States Federal Maritime Commission as an N.V.O.C.C. (Non Vessel Operating Common Carrier) and O.T.I. (Ocean Transportation Intermediary). For more information about WIL Lines, visit their website at http://www.wilshipping.com. To learn more about Miami web design company, NetroStar, contact Marcin Ladowski at (305) 577-9904.