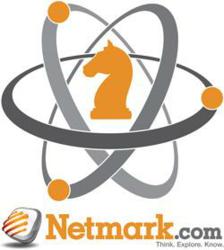 Idaho Falls, ID (PRWEB) June 14, 2013
This month, Netmark is publishing the most extensive market research post Google's algorithm update, Penguin 2.0, that effectively charts correlation between different ranking factors. This groundbreaking study will be the most up-to-date study that confirms what will viably help websites rank and what doesn't. This is a huge problem in the internet marketing industry as nearly every business wants to know what they can do to help rank their website. Now, for the first time, and completely current and relevant, Netmark is making this information available.
One of the biggest obstacles in the internet marketing industry is the ever changing nature of the medium. New advancements to website design, search engine algorithm, processing power of personal computers and hosting servers, graphic design, etc., all add to the complexity of successful internet marketing. Additionally, internet marketing not only targets the consumer but also the medium in which the marketing is presented. With this in mind, simply putting together a great website with a solid product or offering does not guarantee that the website will be finically successful. With that in mind, it is important to market a website correctly in the medium. This is why the Netmark study is so important: it clearly delineates effective, current marketing techniques.
The Netmark study uses a software developed by Netmark to gather information on ranking websites. Using this information, Netmark was able to plot thousands of points of date to correlate attributes and quantities of those attributes in ranking websites. This gives a correlation in what the search engines are currently using to rank websites and what makes a website successful in terms of rank placement. Using this study as a guide, Netmark will be able to help companies, and even other internet marketing agencies, focus their marketing efforts in the most effective and useful manner.
Netmark is an award winning internet marketing company. Netmark is a leader in the industry, developing new techniques and analyzing methods to help companies as well as internet marketing agencies, grow effectively. Netmark will be publishing their market research in June and will continue to update the study through new and additionally updates as the search engines roll them out.