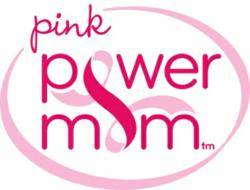 Atlanta, Georgia (PRWEB) June 14, 2013
The Kids II® team is getting closer to recognizing and rewarding eight women for their fight against breast cancer. Nominations for the Pink Power Mom™ Program will be accepted through the end of the month, and the Kids II team encourages friends and families to submit nominations before the deadline of Sunday, June 30, 2013.
The program is also open to self-nominations from women who feel they represent the Pink Power Mom spirit.
Since 2006, the Pink Power Mom Program has been honoring moms who overcame breast cancer and are helping others through charitable work in their communities. The Pink Power Moms are selected for the inspiration they give to their families and friends and to women battling breast cancer. They are also chosen because of their resilient spirit and perseverance in the face of adversity.
Each of the eight women selected as a Pink Power Mom receives $5,000 for the breast cancer charity of her choice, as well as a weekend that includes an educational forum where she can bond and learn how to enhance her community efforts. Each mom also receives a legacy donation of $1,000 each year for the next four years.
By thinking globally and acting locally, the Pink Power Mom Program has created a compassionate national network of 48 women and over 55 charities, all empowering resources for women and families affected by breast cancer.
To nominate a mom or yourself, or to find out more about the program, go to http://www.pinkpowermom.com.
About Kids II, Inc®.
Kids II has a 40-year history of developing industry-changing innovations for families across the globe and has quickly become a world-leading baby and infant product company. The brand portfolio strength runs deep with seven brands under the Kids II umbrella: Bright Starts™, Ingenuity™, Comfort & Harmony™, Disney Baby™, Baby Einstein™, Oball™ and Taggies™. Through its brands, Kids II is a powerhouse of creativity, diversity and innovation, uniquely matching the individual needs of every parent and baby. Headquartered in Atlanta, Kids II spans globally with 13 global offices in six continents serving customers in more than 72 countries. For more information, visit http://www.kidsii.com.