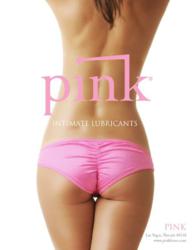 Las Vegas, Nevada (PRWEB) June 14, 2013
Empowered Products, Inc., maker of the popular PINK® and Gun Oil® personal lubricants, announced today its summer kickoff promotion "Summer is Here – Time to Get Back in the Water" for the company's PINK Water and Gun Oil H2O water-based lubricants.
Check out Empowered Products complete Gun Oil and PINK product lines at: http://www.gunoil.com and http://www.pinkforus.com.
Temperatures are warming across the United States, topping 100 degrees in some parts of the Southwest already. Sweaters and long pants are giving way to bikinis and swim trunks. Sunscreen lotion is flying off the shelves and Americans are headed to their favorite bodies of water to relax and recreate.
Empowered Products, maker of PINK Water and Gun Oil H2O, two of America's best water-based sexual lubricant products, is launching its summer kickoff promotion to encourage consumers to explore the unique properties of these products.
"Gun Oil H2O delivers super smooth, long-lasting glide with a wetter, lighter-weight feel than silicone, plus we've added Ginseng and Guarana to increase blood flow," said Scott Fraser, President and CEO. "PINK Water is our purified water-based blend that is slippery smooth and easy to rinse away, and feels more like a woman's own natural moisture. Both products are ideal for summer fun."
Speaking of summer fun, Empowered Products also wanted to remind users of its Gun Oil and PINK products about a few fun facts about summer:

The United States has more than 12,000 miles of coastline. There is no official source for how many beaches exist along our shores. But everyone has their favorite.
There are 8.8 to 10 million residential use and public swimming pools in the US, including approximately 360,000 public pools that stay open all year, according to multiple sources including USA Swimming and the National Swimming Pool Foundation.
The bikini was invented in the summer of 1946 by two French fashion designers -- Jacques Heim and Louis Reard. (Read the history at http://www.lilith-ezine.com/articles/2006/The-Bikini.html)
Heim was a swimsuit designer who created a two-piece suit to be sold in his beach shop in Cannes. He marketed the swimsuit as the "Atome," (named for its small size and meant to be compared with the atom, the smallest particle of matter yet known).
Louis Reard created his own similar, two-piece swimsuit which he named and marketed as "smaller than the smallest bathing suit in the world." Reard christened his swimsuit the "bikini" in honor of atomic bombs detonated in the South Pacific, near the Bikini Reef.
PINK and Gun Oil personal lubricant products are available in silicone, water-based and hybrid formulas. PINK and Gun Oil all-natural herbal performance enhancement supplements help men and women maximize performance while enhancing desire. The full line of PINK products can be purchased online at http://www.PinkForUs.com; and, Gun Oil products at http://www.GunOil.com. Selected products also are available at many Walgreens, CVS and Walmart retail locations, and online at Target.com.
About Empowered Products, Inc.
Empowered Products, Inc. (OTCBB: EMPO), with headquarters in Las Vegas, Nev., has forged a leading presence in the global wellness industry with the development, manufacture, and distribution of high-quality sexual enhancement and personal wellness products for men and women. The Company's branded PINK and Gun Oil lines of lubricants and all-natural herbal supplements are available in more than 3,000 retail locations in more than 30 countries. For more information, visit the company website at http://www.EmpoweredProducts.com or call (800) 929-0407.