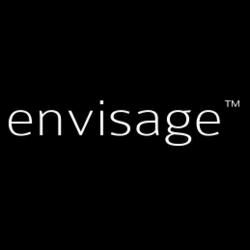 I would see many patients come in with frozen, artificial-looking faces from plastic surgery and Botox. I thought there had to be a better way.
Toronto, ON. (PRWEB) June 18, 2013
Many people consider staying active to be a priority, and a large part of that is fueled by the desire to be healthy, happy, and fit. Whether it's visiting the gym, or just enjoying a good dose of vitamin D from the sun, most women make an effort to improve their health and keep a natural glow as they go about their daily life. Unfortunately, age and stress can both connive to undo these positive steps, leading to wrinkles, frown lines, or crow's feet. People who search for a solution to these problematic changes to their appearance often find invasive facelift surgeries, injections with the potential to freeze the face, and expensive, ineffective creams. envisage is responding to this gap in the market by offering a facial massager that combats wrinkles and weak facial muscles. This launch is accompanied by a new website, where interested persons can learn more about this revolutionary product.
The facial exerciser is a surgery-free, non-invasive, and low-maintenance way to remove wrinkles, tighten skin, and brighten facial tone. The anti-aging market is currently saturated with many ineffective, invasive, or prohibitively expensive options. Women turn to options such as surgical procedures like facelifts, Botox injections, or creams and beauty products that promise great results but fail to deliver. The envisage facial exerciser, in comparison, requires a onetime payment and has proven results.
A well-known physiotherapist, Anita Lorelli, said "I would see many patients come in with frozen, artificial-looking faces from plastic surgery and Botox. I thought there had to be a better way."
These benefits come in an attractive, ergonomic, handheld device that has been engineered to target six areas of the face: the cheeks, the chin, the neck, the forehead, the lower jaw, and the eyelids. A vibration feature amplifies the effects of the device. The device is designed to be used for a mere five minutes a day, and works to tighten facial skin and provide facial muscle exercise. In a world where many women buckle under societal pressure to undergo dangerous and risky surgery, or use injections that tighten their face in unnatural ways, a simple, straightforward, and all-natural facial toning system is a welcomed change.
envisage has launched a new website to promote their enhanced and expertly designed product as well as answer consumer questions regarding this facial toning device. With customer testimonials, dermatologist recommendations, and an explanation of the science behind the device, customers will be able to get the big picture on this new and improved product. The website also explains the way the device has been engineered from the ground up to be simple to use and convenient for the customer, as well as saving them valuable money in the long run. Features such as built-in, rechargeable batteries, the pads applied to the device, and the materials used in construction are all explained in detail.
For more information on this new and improved product and its benefits, contact envisage to learn more or they can be reached via phone at 1-855-924-4343.