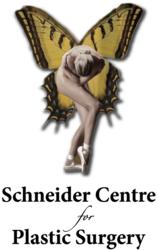 Fort Myers, FL (PRWEB) June 18, 2013
The Schneider Centre for Plastic Surgery is pleased and excited to announce the Fort Myers plastic surgery practice's adoption of recently FDA-approved silicone breast implants from Sientra. This new breast implant technology offers the patients of The Schneider Centre for Plastic Surgery a new and innovative option for Fort Myers cosmetic surgery patients considering breast augmentation or revisionary breast surgery.
Sientra's new silicone implants are crafted using a high-strength cohesive gel, presenting a much more natural look and feel similar to natural breast tissue. Sientra's silicone implants offer unique intelligent design, developed using a form-stable silicone gel that retains shape even when twisted, pulled or stretched. The new breast implant technology is leak resistant and can even be cut in half without leaking.
Sientra is the only "fifth generation" breast implant approved by the FDA and is available only to board-certified plastic surgeons such as Dr. Marc Schneider, Director of the Schneider Centre for Plastic Surgery. Fifth generation silicone breast implants receive this classification as they are constructed using a semi-solid gel that eliminates most filler leakage and silicone migration from the breast to elsewhere in the body.
According to board certified Fort Myers plastic surgeon, Dr. Marc Schneider, "These recently FDA-approved breast implants will give patients as well as plastic surgeons more options in achieving the patient's goals. I like that it is possible to use a hidden underarm incision for insertion of these implants and the fact that the cost of these implants is comparable to the other implants available in the US." The new silicone implants are extremely durable and lifelike in texture, resembling the shape, weight and feel of actual breast tissue. Patients of The Schneider Centre for Plastic Surgery are able to select from a variety of options including smooth or textured outer surface, round or anatomical shape, and a variety of custom implant configurations enabling variation in the degree of outward projection from the chest.
Marc S. Schneider, MD is board certified in Plastic and Reconstructive Surgery. He has been in practice for 21 years. Dr. Schneider completed his Plastic Surgery training at the University of Kansas, one of the oldest, respected, plastic surgery training centers in the United States. Dr. Schneider specializes in breast surgery, body contouring, facial rejuvenation and all types of revisionary surgery. He is happy to see you in Fort Myers office at 12751 S. Cleveland Avenue, Suite 102, Fort Myers, FL 33907. For more information please contact (239) 277-9999 or visit http://www.schneidercentre.com