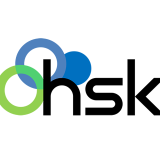 HSK offers clients invaluable services for establishing a digital presence.
(PRWEB) June 14, 2013
In today's digital market, having a strong and recognizable online presence is absolutely crucial for any business, whether they're small, mid-sized, or large. Digital marketing masters HSK, though a relatively new business, are helping their clients design their online and digital strategies in both the United States and Canada. Additionally, they've just announced their newest venture: they will be launching BarbersOnDemand.com, an innovative new service that allows people across North America to hire independent hairstylists and professional barbers, submit proposals, and set the date and time for an appointment on demand, for either home or salon services. The new platform will allow users to order "Cutz" and will be available in late 2013.
HSK offers clients invaluable services for establishing a digital presence. With specialists both on-and off-site, HSK helps their clients in multiple ways, with marketing, analysis, reporting, monitoring, and consultancy. Founded in Montreal, Canada, they boast more than ten years in the digital marketing arena, and offer in-house or remote consulting in a variety of areas.
HSK employs specialists in numerous areas, including digital visual identity, web design and content writing, digital branding, engagement, and management, search engine marketing and optimization, audience building on social networks, and social media apps and development of apps.
Now more than ever, establishing an online and digital presence is crucial for businesses. With their unique B2B marketing strategy, HSK assists with the most important building blocks for creating that presence, as well as maintaining it in the ever-changing and fast paced world of the internet. HSK's goal is "to make you look good online, whether you need to revamp your website, build online presence, or get on social media".
Knowing what businesses need and being determined to provide it of them in a budget-friendly way through the help of specialists in all areas of digital marketing, HSK is poised to become the next big name in digital marketing strategies.