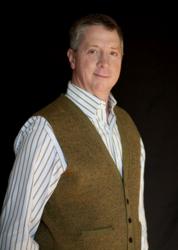 Columbus, MS (PRWEB) June 13, 2013
John W. Starr, Jr., D.M.D. is now accepting new patients from Columbus, MS who are looking for a periodontist that is certified on the Laser Assisted New Attachment Procedure (LANAP) for treating gum disease. Gum disease affects millions of American adults. While some experience the minor discomfort of the early stages of the disease, many suffer from sore and bleeding gums, receding gums, and even tooth loss when the disease is more advanced. Gum disease treatment can remove diseased tissue and reduce pain and suffering.
Unfortunately, dental problems are not the only problems that periodontal or gum disease contributes to. Studies have found links between gum disease and other serious health complications such as stroke, diabetes, respiratory illness, and even heart disease. Treating periodontal disease while it is in the early stages is relatively easy; however, more aggressive treatment is required as the disease advances. Traditionally, a periodontist had to use a scalpel to cut away the unhealthy gum tissue. With LANAP, the PerioLase MVP-7 laser is used to remove the diseased tissue. It is considered a minimally invasive procedure that is up to 95 percent effective. In addition to the unhealthy tissue, the laser also removes the bacteria that cause the disease.
Many patients appreciate the fact that LANAP is less painful as well as less time consuming than traditional methods of treatment. Since only one percent of all dental practitioners in the United States offer the procedure, it can be challenging to find a periodontist that is trained and certified on LANAP.
The procedure is FDA cleared and takes a relatively short amount of time. Many patients are fully functional in their regular activities just hours after undergoing the procedure. When periodontal disease is left untreated, it is likely that it will continue to progress. Knowing that advances have been made in treatment procedures may encourage those who suffer from periodontal disease to seek the gum disease treatment they need. Additional information on LANAP may be found at http://www.jwstarrdmd.com.
Golden Triangle Periodontal Center is a periodontal practice offering personalized dental care to patients in Columbus, MS. John W. Starr, Jr., D.M.D. received his B.S. in chemistry from Mississippi State University and then attended the University Of Mississippi Dental School. He specialized in periodontics at the University of Alabama in Birmingham. Dr. Starr is part of one percent of dental professionals providing the only FDA cleared laser procedure for gum disease and periodontal treatment. To learn more about Golden Triangle Periodontal Center and the dental services, visit their website at http://www.jwstarrdmd.com.