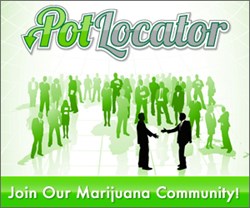 "With the addition of PDX TreeHouse Collective to our network of canna-businesses, PotLocator.com continues to provide patients across the country with a safe-access point to compassionate medicine. We are taking the Pacific Northwest by storm."
(PRWEB) June 14, 2013
Since its origination in early 2013, PDX TreeHouse Collective has been providing medical marijuana patients in Oregon with some of the most extensive and high-quality services. From flowers, to concentrates, to edibles, to oils, to dabs and to tinctures, this location has been the go-to destination for patients looking to safely obtain medicine in Colorado. By implementing a system that not only helps a patient determine what medicine will work best, bud tenders at this location are also responsible for properly educating patients on all there is to know about medical cannabis.
PDX TreeHouse Collective is a medical marijuana dispensary that deems this location as a grower patient resource center. This location pays homage to Central Portland and features a menu of over seventeen different types of Indica and Sativa medical marijuana strains and numerous varying forms of cannabis-infused treats. PDX TreeHouse Collective also features candies, canna cups, peanut butter cookies, crunch berry bars and cinnamon toast crunch bars. Clearly selection is not of any concern for patients when they walk through the doors of this facility. Also, through various methods of cross genetics and working with marijuana strains, PDX TreeHouse is currently in the process of developing a signature strain that will be an in-house exclusive medicinal option.
This location has been recognized by patients across the state of Oregon as an OMMP hub for safe-access to medicine. Everything a patient may need in pertinence to an alternative medicine can be obtained at this location, and that is not only for physical medicine, it is also for the proper knowledge of your treatment option. Patients constantly come back to this location because the prices at PDX TreeHouse Collective are both unparalleled and unrivaled, and the customer service is beyond compassionate. PDX TreeHouse Collective is operated in one of the most laid-back atmospheres and never places patients in a high pressure situation when choosing medicine.
Located in Portland Oregon, this city is considered an absolute hub for visitors who are looking to use hiking boots or fashionably rock designer heels. There are plenty of suitable destinations and attractions that line the streets of Portland, all of which will provide absolutely anyone with a time that is not forgettable. Portland features plenty of gardens and museums, all of which will stimulate one's senses entirely. In Portland, explore the great outdoors, go for a long and scenic drive, or indulge in some tax-free shopping.
Aside from featuring extensive patient resource services to the Greater Portland region, this location features patients that trek across the state to make use of such exceptional services. This location extends its compassionate services to the surrounding towns and cities of East Portland, Albina, Irvington, Marquam Hill, Portland Heights, Piedmont and Brooklyn. It must be recognized that this location has also serviced patients who come from cities across Oregon such as Hillsboro, Beaverton, Tigard, Gresham and Salem-Medford.