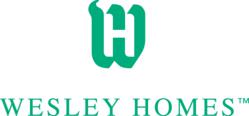 Des Moines, WA (PRWEB) June 17, 2013
Wesley Homes Retirement Communities and Home Health Services announced the election of Dana Nelson-Peterson, DNP, RN, and John McGilliard as members of Wesley Homes Community Health Services Board of Directors for the 2013-2014 year after the company's annual meeting.
Nelson-Peterson brings years of professional nursing experience to the Wesley Homes Community Health Services Board of Directors. She has been with Virginia Mason Medical Center since 1987 and is currently the administrative director of Ambulatory Nursing Services. She received her doctor of nursing practice in December 2012 from Vanderbilt University. Nelson-Peterson has been published and has received many honors and recognitions for her work.
McGilliard is senior and managing partner with the law firm Crawford, McGilliard and Yelish in Port Orchard, WA. He earned his Juris Doctor degree from State University of New York, Buffalo. He serves on the Advisory Board and is past vice president and trustee for the Northwest repertory Singers in Tacoma, WA. McGilliard has served two full rotations as a member of the Board of Trustees, has chaired the Community Health Services Board and has served as the Board of Trustees liaison to the Community Health Services Board.
The Wesley Homes Community Health Services Board of Directors is appointed by the Board of Trustees for a maximum of two consecutive three-year terms. The 2013 Community Health Services Board of Directors are Mr. Reg Branston (President), Mr. Jim Bevier (Vice President), Dr. Lubna Khan (Secretary), McGilliard (Treasurer) and Nelson-Peterson.
All candidates were elected in accordance with the bylaws of Wesley Homes.
Founded in 1944, Wesley Homes is a not-for-profit organization that provides a network of services offering a continuum of care for over 1,800 older adults with two retirement communities in south King County, a private pay home care agency and a Medicare-certified home health agency. It is affiliated with the Pacific Northwest Conference of the United Methodist Church.
# # #
WESLEY HOMES
Retirement Communities, Home Health Services & Foundation
815 S. 216th Street
Des Moines, WA 98198
(206) 824-5000