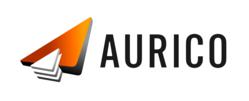 Arlington Heights, IL (PRWEB) June 14, 2013
Aurico, a premier background screening and drug testing company, has earned ISO 9001:2008 Certification as recommended by the registrar, AudIT³, LLC. With over 22 years of service excellence, Aurico achieves another milestone in an ongoing effort to provide clients with exceptional service through continuous process improvement.
The International Organization for Standardization (ISO) is the source of the ISO 9000 family of quality and standards for business and government. It is a network of national standards from over 170 countries comprised through the efforts of governments, industry, business, international organizations, and consumers.
In the second quarter of 2013, Aurico sought ISO 9001: 2008 certification through a comprehensive third party audit. Auditor John E. Hopkinson, of AudIT³, LLC, an ANAB accredited certification body, stated "I concluded that Aurico had established and maintained a management system in line with the requirements of ISO 9001:2008, and demonstrated to me that it had the ability to systematically achieve the requirements for the service it provides, in line with the scope of its activities and in accordance with its policy and objectives. As such the recommendation for certification was without equivocation."
"We are thrilled to earn our ISO 9001 certification. By coupling our NAPBS Accreditation focus on background screening compliance with the ISO focus on quality, our clients can experience the difference Aurico's program delivers," stated Ben Goldberg, President of Aurico.
Aurico's commitment to providing clients with exceptional service is best exemplified by its blend of WebACE™ technology and human interaction. Aurico's proprietary WebACE™ platform recently won a Stevie Award in the category of New Product or Service of the Year - Software - Human Capital Management Solution. The award-winning technology and customer service is just another example of Aurico's commitment to exceeding customer expectations in all aspects of service delivery.
Aurico officially obtained ISO 9001:2008 Certification on May 31, 2013.
About Aurico: Aurico is an NAPBS accredited and ISO 9001:2008 certified background screening and drug testing company. With over 22 years of experience, Aurico provides clients with high quality screening, compliance tools and paperless solutions, and is nationally recognized on HRO Today's Baker's Dozen Customer Satisfaction list of top screening providers.