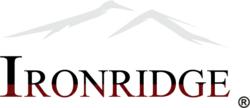 Ironridge Global Partners, LLC, an institutional investor making direct equity investments in micro-cap public companies
New York (PRWEB) June 13, 2013
Ironridge Global Partners, an institutional investor making direct equity investments in micro-cap public companies, met with senior management teams of presenting public companies at the first annual Singular Research Solstice Conference.
The conference, presented by Singular Research in conjunction with the NYSE MKT, is dedicated to emerging growth and underfollowed companies currently listed or seeking listing on its exchange or other major exchanges. The conference was attended by many of the nation's top institutional and hedge fund managers, family offices and wealth managers with a specific interest in small cap companies, including small & microcap portfolio managers. Many institutions, representing leading banking, trading and brokerage firms in the small & microcap arena were also in attendance, joined by many of their clients.
The conference was held on June 13, 2013 at the Millennium Broadway Hotel in New York City.
About Ironridge Global Partners
Ironridge Global Partners, LLC is an institutional investor, making direct equity investments in small-cap and micro-cap public companies. Ironridge Global has completed over 50 transactions since 2011, ranging from under a quarter million to more than $15 million each, for Nasdaq, NYSE MKT, OTC Bulletin Board and Pink Sheets companies. Ironridge Global Partner's principals have handled several hundred billion dollars in public company financing transactions over more than two decades. Ironridge Global's extensive industry experience includes life sciences, energy, natural resources, consumer products, media and technology. To learn more about Ironridge Global Partners, please visit http://www.ironridgeglobal.com.