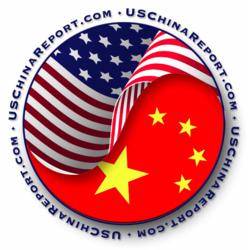 This well-designed, user-friendly, highly informative website keeps interested readers updated about many crucial aspects of contemporary China. ...I particularly like about it is that it provides links to analyses by respected scholars and commentators
GREENWICH, CT USA (PRWEB) June 14, 2013
Launched just three months ago, http://www.USChinaReport.com has quickly become a "must read" for China scholars, business leaders and government officials. This week alone the news site has received nearly 10,000 unique visitors and more than 24,000 page views.
Zachary Keck, Assistant Editor of The Diplomat stated: "US-China Report has quickly emerged as a go-to source for veteran China watchers and anyone interested in the country. Highly recommended."
Updated numerous times throughout the day and more often when news breaks, USChinaReport.com is receiving praise from China experts both in the United States and China.
Tao Xie, Professor at Beijing Foreign Studies University in China and author of U.S.-China Relations: China Policy on Capitol Hill stated: "This well-designed, user-friendly, and highly informative website keeps interested readers updated about many crucial aspects of contemporary China. What I particularly like about it is that it provides links to analyses by respected scholars and commentators."
Albert Keidel, noted Graduate Professor at Georgetown University commented: "I have been on this site a number of times. It is really usable. It's the most compact source of breaking news on China I have ever come across. It has clearly laid-out links to today's stories by topic, and there are long lists of archived stories and analysis by authors and publications. It's slightly addictive."
A spokesperson for USChinaReport.com commented: "This has been a very exciting week for USChinaReport.com. Given the news in Hong Kong and the NSA scandal, our website has been at the forefront of providing information to people around the globe. It continues to build followers and be a resource to people in government, businesses and for students."
USChinaReport.com is a news aggregate site that draws from traditional and non-traditional media sources, highly regarded bloggers in the United States and around the globe, and prominent scholars. It is an independent portrayal of news, opinions, and academic work presented without bias. USChinaReport.com seeks to inform, clarify, and update the dialogue about China, so that people and businesses develop a more accurate understanding and both countries benefit.