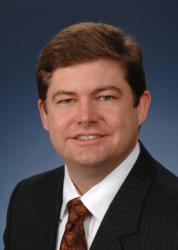 Ironridge Global Partners, an institutional investor making direct equity investments in micro-cap public companies
Los Angeles (PRWEB) June 14, 2013
Ironridge Global Partners, an institutional investor making direct equity investments in micro-cap public companies, announced that its subsidiary entered into a $7.5 million stock purchase agreement with Bourque Industries, Inc., which is developing carbon metal alloys and related product applications using a patented process called Kryron.
"We are extremely impressed with the disruptive potential of the Kryon technology, and are grateful for the opportunity to help facilitate the Company's vision to better protect American military, security and law enforcement personnel," commented John Kirkland, Managing Director of Ironridge Global Partners. "We are very pleased to make this follow-on commitment to Bourque Industries, following our first $778,000 investment in 2012."
Bourque will issue Ironridge Global restricted convertible preferred stock as funds are drawn down monthly, subject to the terms and conditions of the agreement. The first $55,000 closing occurred on June 5, 2013.
About Ironridge Global Partners
Ironridge Global Partners, LLC is an institutional investor, making direct equity investments in small-cap and micro-cap public companies. Ironridge Global has completed more than 50 transactions since 2011, ranging from under a quarter million to over $15 million each, for Nasdaq, NYSE MKT, OTC Bulletin Board and Pink Sheets companies. Ironridge Global Partner's principals have handled several hundred billion dollars in public company financing transactions over more than two decades. Ironridge Global's extensive industry experience includes life sciences, energy, natural resources, consumer products, media and technology. To learn more about Ironridge Global Partners, please visit http ://http://www.ironridgeglobal.com.
Contact:
John C. Kirkland
Managing Director
Ironridge Global Partners, LLC
(310) 935-3900