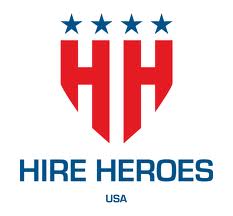 Hire Heroes USA is once again humbled by the generosity of the Bodybuilding.com family. They have continuously supported us in our efforts to aid the men and women who have served this country
Boise, Idaho (PRWEB) June 13, 2013
Bodybuilding.com – the Internet's most-visited bodybuilding and fitness site and the largest online retailer of nutritional supplements – is giving back to those who have served us. This past Memorial Day (May 27, 2013), Bodybuilding.com earmarked $1 from every purchase made on the site for a donation to Hire Heroes USA. With the help of our customers, we have raised $12,710 for this inspiring organization, which helps create job opportunities for U.S. veterans and their spouses.
Bodybuilding.com is excited to be working with Hire Heroes USA and is proud to support such an impactful program. Hire Heroes USA has built a national reputation of excellence for their achievements in helping unemployed veterans find jobs. The organization has a success rate of one veteran confirmed hired every business day. "It's an honor to give back to our nation's heroes who have sacrificed so much," states Ryan DeLuca, CEO of Bodybuilding.com.
"Hire Heroes USA is once again humbled by the generosity of the Bodybuilding.com family. They have continuously supported us in our efforts to aid the men and women who have served this country," said Brian Stann, CEO of Hire Heroes USA. "We would like to thank everyone who participated in this campaign and purchased supplements on Memorial Day."
About Bodybuilding.com
Based in Meridian, Idaho, Bodybuilding.com is the world's largest online sports nutrition store. The site carries more than 9,900 health and fitness supplements and accessories, shipping to customers in more than 155 countries. Bodybuilding.com helps more than 26 million people every month achieve their health, fitness and appearance goals by offering over 28,000 pages of FREE information, including more than 20,000 articles and 8,000 videos, expert-designed online training programs, and new content added daily. For more information, please visit http://www.bodybuilding.com
About Hire Heroes USA
Founded in 2007, Hire Heroes USA is a national, nonprofit organization headquartered in Alpharetta, GA. Hire Heroes USA is dedicated to creating job opportunities for US military veterans and their spouses through personalized employment training and corporate engagement. Hire Heroes USA has gained national recognition for its comprehensive "recruitment to placement" continuum of veteran assistance and corporate engagement, resulting in one veteran hired every business day. For more information, visit http://www.hireheroesusa.org.