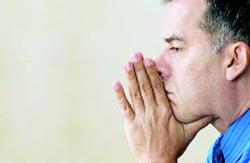 "Poor diet and a sedentary lifestyle can lead to weight gain, which can have a negative effect on vascular health,"
San Jose, California (PRWEB) June 18, 2013
June is Men's Health Month. In honor of the occasion, the South Bay Vascular Center and Vein Institute has launched a new campaign focused on men's health. The San Jose, CA vein center has published a new article focusing on helping men make lifestyle changes that will improve their vascular health, and is also providing information via social media.
Dr. Polly Kokinos, Dr. Jafar Tay, Dr. John Frusha and Dr. Kim Rappaport encourage men to understand how lifestyle choices can affect vascular health. "Poor diet and a sedentary lifestyle can lead to weight gain, which can have a negative effect on vascular health," explains Dr. Kokinos. "Working to maintain a healthy weight can help men improve their vascular health."
The South Bay Vascular Center staff hopes the information they provide can help men make positive changes that will maximize their health. More information can be found on the center's social media pages throughout the month of June.
All men are encouraged to take steps to improve their vascular health to help reduce their risk of vein disease and other potentially harmful complications. Even small changes can pay off in a higher level of health.
For more information, visit:
http://www.southbayvascular.com/
Varicose Vein Treatment Options
Varicose veins and spider veins are extremely common in men and women. While spider veins are very small, reddish veins on the surface of the skin, varicose veins are much larger, bulging, tangled veins that may appear bluish in color. Men and women suffer from varicose veins, although women are much more likely to have them.
Today, patients have access to a number of effective varicose vein treatment options. Advancements in technology and medicine have led to the development of effective, minimally invasive treatments that produce optimal results with few side-effects or downtime. These treatments include sclerotherapy, radio frequency ablation, phlebectomy, and endovenous laser ablation.
About The South Bay Vascular Center and Vein Institute
The South Bay Vascular Center and Vein Institute is a premier center of excellence located in Campbell, CA and serving the greater San Jose, CA area. As a leading vein treatment center, the institute's medical staff is composed of vein experts who maintain top credentials in their fields, and are highly trained in providing the most advanced treatments. The center employs the most advanced and least invasive treatments to eliminate vein problems for patients. Their in-house vascular lab is staffed with Registered Vascular Technologists, so patients get the expertise of skilled specialists, with the convenience of receiving comprehensive care under one roof. Using state-of-the-art technology, while providing personalized attention and individual treatment plans, the South Bay Vascular Center and Vein Institute is committed to ensuring the highest standard of care for patients.
South Bay Vascular Center and Vein Institute
http://www.southbayvascular.com/
Tel. 408-890-6008