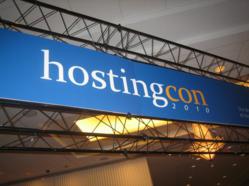 it is critical to stay up-to-date with development, and HostingCon's roster of scheduled speakers gives professionals access to the information they need to stay current
Seattle, WA (PRWEB) June 13, 2013
Server Sitters, a leading provider of outsourced hosting support services, will be represented at the 2013 HostingCon conference, an extremely popular event in the United States for hosting professionals to learn about new and innovative cutting edge hosting technologies.
Server Sitters CEO and co-founder Adam Gallant, will be joined by nearly 2000 exhibitors at the Austin Convention Center in Texas, learning about evolving hosting trends, and the ways in which industry leaders are considering the future of hosting and the internet.
Server Sitters will also be debuting their new unbranded website development subsidiary Web Design Resellers which is a service designed to offer larger hosting companies an opportunity to present custom web design solutions to their clients.
At a time of great innovation and transformation, staying informed on current trends and technologies is crucial for hosting professionals, and HostingCon is a venue for building networks and relationships with industry professionals, while exploring technological advancement.
"HostingCon provides professionals with not only the opportunity to meet other leading industry professionals," says Adam Gallant, "but also access to an archive of valuable resources regarding hosting technology and innovation. As the industry continues to develop, it is critical to stay up-to-date with development, and HostingCon's roster of scheduled speakers gives professionals access to the information they need to stay current."
This year's HostingCon will be held from June 17 – 19, and features keynote speakers from the hosting industry who will be speaking on cloud hosting technology and the future of the internet, as well as targeted classes given by industry executives on a variety of technology and business related topics.
About Server Sitters...
Server Sitters is an Outsourced Support provider that provides outsourced support and specializes in hosting support for web hosting companies that require help-desk support, live chat support and/or telephone support services.
Curious to know more about the line of outsourced hosting solutions from Server Sitters ? Find out at http://www.serversitters.com or follow @serversitters on Twitter.