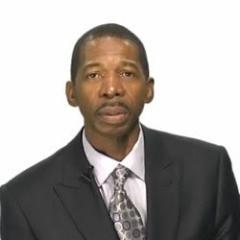 Altanta, GA implant dentist, Dr. Joseph Murray has been serving dental patients in the local area for more than 25 years.
Atlanta, GA (PRWEB) June 14, 2013
Dr. Joseph Murray recently introduced cosmetic dental implants at his Atlanta, GA practice for patients who have damaged, broken, or missing teeth. With this new procedure, patients no longer have to rely on dentures or cumbersome bridges to overcome the aesthetic and functional problems with missing teeth.
"These new implant services offer patients an entirely new experience for smile restoration," said Atlanta, GA cosmetic dentist Dr. Joseph Murray. "This new technology allows us to give patients implants that look and perform even better than natural teeth. With dental implants, patients really can achieve the smile of their dreams."
Missing, decayed or broken teeth not only cause problems with embarrassment and self-esteem, but they can also cause additional problems with improper wear of other teeth as well as improper digestion. While dentures and dental bridges have previously provided temporary solutions for these oral conditions, it is common for them to break, become loose, and to also produce less-than-optimal aesthetic results.
The Atlanta, GA dental implants offered by Dr. Murray are completed through a simple surgical procedure in which a small titanium, hypoallergenic anchor is implanted into the bone where a natural tooth once was. After the stud has bonded with the bone, an all-porcelain tooth is attached that has been carefully sculpted and colored to match the desires of patients for their smile. Dental implants can be done to replace a singular missing tooth, and can also be done for multiple teeth or complete arches.
"Beyond the aesthetic benefits that our new implants offer patients, they are also less susceptible to discoloration and breakage, and also don't have the risk of decay like natural teeth do," said Dr. Murray. "They truly are the best option for anyone struggling with missing or dysfunctional teeth."
Altanta, GA implant dentist, Dr. Joseph Murray has been serving dental patients in the local area for more than 25 years. In addition to dental implants, he also offers a variety of other dental services including orthodontics, bonding, Six-Month-Smiles, emergency dental services, and more.
Dr. Murray is the director and owner of the Atlanta Institute of Dental Careers, which has the purpose of teaching and training young students to excel in dental careers.
To find out more about Atlanta, GA dental implants dentist Dr. Joseph Murray and to learn more about the services offered at Pampered Smiles, please visit http://www.atlantapamperedsmiles.com/ and http://www.youtube.com/watch?v=uESZBtSwym8