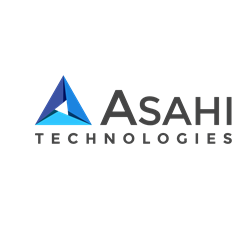 Our custom e-commerce solutions not only fulfill clients' online requirements but also enable them to propel business growth.
New York (PRWEB) June 14, 2013
The growing pace at which e-commerce solutions today are serving businesses worldwide is quite apparent. E-Commerce solutions seem to be a prerequisite for businesses to venture online and reach out to the B2B and retail customers. Be it product selling or services or managing customer data, E-Commerce solution empowers online entrepreneurs to have great deal of business through their website. Consequently, to compete in today's market, businesses require a reliable web design and web development firm that serves diverse businesses globally with exclusive ecommerce website design and custom software development. And to help businesses with comprehensive and affordable web solutions, the NY based tech firm has announced custom e-commerce solutions for businesses across New York.
The increased penetration of e-commerce along with positive consumer experiences is reflected in a trend towards higher value online purchases. Witnessing the immense growth e-commerce can offer, merchants across the world are increasingly looking to capitalize on the online business model. The way trading on the Internet, credit card payment, and virtual shopping carts are being utilized by today's tech-savvy generation points to a new direction in commerce.
Today, e commerce solutions have become an indispensable tool for every enterprise to have a predominant online presence and get tuned to the changing scenario of global markets. The developers at Asahi Technologies offer a complete range of e-commerce solutions to assist businesses to stay ahead in the ultra competitive online environment. Keenly focusing on customized e-Commerce solutions, the NY based tech firm offers unparalleled solutions to its global clientele by making use of the right technology options. The company thoroughly understands the business domain and then designs B2B and B2C e-Commerce solutions that are fully integrated with the client's existing and future business needs.
Talking about the launch of the services, Mr. Vinod Subbaiah, the CEO and Founder of Asahi Technologies added, "Our E-Commerce solutions are packed with a myriad of features including online payment gateway integration, order management systems, content management, multilingual options and a structured Admin section. Asahi Technologies offers custom e-Commerce solutions using popular tools like Magento, Prestashop, Drupal and Zencart. With these custom solutions we have leveled the field for SMBs by providing access to cutting edge technology implemented by large enterprises. In other words, our ecommerce solutions not only fulfill clients' online requirements but also enable them to propel business growth."
To help businesses know more about ecommerce solutions, Asahi Technologies provides a free online consultation to clients letting them understand their development options.
About Asahi Technologies
Asahi Technologies is a New York based web design and development firm that provides software consulting and development solutions to small and medium level businesses all across North America. Asahi Technologies specializes in responsive design, cloud computing, online marketing, mobile application development and open source technologies. Under the leadership of Mr. Vinod Subbaiah, who himself started his career as a software programmer, Asahi Technologies' team comprises of experienced software professionals have extensive knowledge of technology covering B2C and B2B operations. The firm's headquarters is located in New York City, NY.