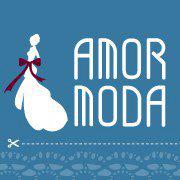 (PRWEB) June 14, 2013
AmorModa is one of the leading wedding dress manufacturers and retailers in the international market. This company today announced its new collection of mother of the bride dresses; all these new outfits are specially designed to fit customer styles and preferences. Moreover, these dresses come with great discounts, up to 59% off.
AmorModa's dresses are well-known for the high-quality fabrics, fine sparkling beads and exquisite embroidery. This is true to the new collection. Eason Chen, CEO of the company, says, "Every dress showcased on our website comes from the creative genius of our dress designers. We are happy to introduce out new designs to more people worldwide. Of course, we provide our clients with great discounts."
People can find these new outfits easily at AmorModa.com. To make the search more personalized and convenient, AmorModa.com has provided an easy sorting function on the website's left side. Furthermore, a recent website upgrade has made it faster and more convenient to buy AmorModa.com's dresses online.
AmorModa.com is offering many women's dresses and wedding accessories, including wedding dresses, cocktail dresses, prom dresses, etc. The rapidly evolving customer-oriented products and services have helped AmorModa become one of the world's leading brands in the industry. The addition of new dresses is just like adding flowers to a brocade.
About AmorModa.com
AmorModa.com is offering a lot of wedding dresses and other special-occasion dresses at acceptable prices, and its extensive and stylish products include wedding dresses, cocktail dresses, prom dresses, etc. The company hopes to give each woman an elegant new look with its fresh designs at affordable prices.
More information can be found at http://www.amormoda.com/.