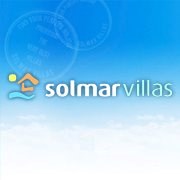 Our luxury villas in Turkey offer a great way to explore the region, or simply relax and take in its beautiful landscapes
(PRWEB UK) 14 June 2013
Luxury villa holiday specialist Solmar Villas has added villas in Turkey to its choice of European destinations – just in time for summer.
Holidaymakers can now choose from a number of holidays to Turkey, in luxury villas, in some of the best Turkey resorts.
Solmar Villas offers luxury villas in Spain, Italy, Cyprus and Tenerife, private villas in Lanzarote, Malta, Mallorca, and villas in Costa del Sol, Italy, Costa Brava, Algarve and Fuerteventura.
Now, Solmar has added holidays in Turkey to its growing list of destinations.
"Turkey is an area of spectacular diversity," explained Julie Blake, managing director of Solmar Villas.
"It is a captivating region, where simplicity and sophistication rub shoulders in everyday life. Such endearing qualities are what make this stunning coastline so special, and what first prompted us to explore this dramatic destination.
"Holidays to Turkey can be an educational and eye-opening experience – with rich history dating back thousands of years – or simply a great way to soak up sunshine in stunning surroundings."
Turkey resorts offer plenty for tourists – with 20 major Lycian sites, including Lycia capital Xanthos, now a UNESCO World Heritage Site, and Tlos, a fortress-topped acropolis offering 360-degree panoramic views of the surrounding Turkish scenery.
For more adventurous holidaymakers, Turkey is also home to the Saklikent Gorge – the second largest gorge in Europe which is scattered with tea rooms and restaurants; the Pinara, an ancient, mountain-top city above the Xanthos valley; and Letoon, a UNESCO heritage site with a Hellenistic theatre, a nymphaeum dating back to Hardian, and a series of Lycian inscriptions.
If architecture, artefacts and adventure don't suit, holidays in Turkey also offer plenty of relaxing activities. From Turkey's rugged coastline to its stunning scenery, there's plenty to sit and look at without breaking sweat.
From June, Solmar Villas will offer holidays at up to 25 different villas in Turkey, near popular Turkey resorts like Kalkan, Gocek, Kayakoy, Bodrum and Islamar.
There will be a mix of high-end luxury villas, specially-selected villas and private villas available. The Villa Selda, in Kalkan, is a great example of the type of villa Solmar has looked for in Turkey.
Villa Selda is just 200m from the beach, and offers great views of the surrounding Turkish landscape. The villa itself has contemporary furnishing, floor-to-ceiling glass windows providing a stunning view, and en suite bathrooms.
All Solmar's Turkey villas will include air conditioning, Wi-Fi, flat screen televisions, satellite, washing machines, dishwashers, full cooking facilities (including barbecue), and are within walking distance of local shops and amenities.
"Our luxury villas in Turkey offer a great way to explore the region, or simply relax and take in its beautiful landscapes," Julie added.
"We've handpicked some of the best Turkey villas, each with a private pool, to ensure your holidays to Turkey are relaxing, stimulating and memorable."
Notes to editors
For more information, contact Solmar Villas on 0844 330 3312, or email info(at)solmarvillas(dot)com.
About Solmar Villas
Solmar Villas specialises in luxury villa holidays in a range of destinations in mainland Spain, as well as offering villas in Menorca, Mallorca, Lanzarote and Fuerteventura. In summer 2013, Solmar Villas added holidays to Turkey to its growing list of destinations. Each luxury villa is hand-picked, and comes with a private pool. Solmar Villas offers a range of villa holiday deals and cheap villa holidays throughout the year. For more information, visit http://www.solmarvillas.com.