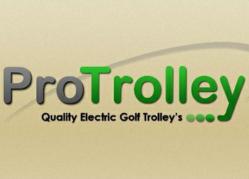 Seller Dynamics' software means that Pro Trolley's listings will be positioned high in relation to competitors, which is crucial when it comes to more and more customers looking for golf equipment
Stirling, United Kingdom (PRWEB UK) 14 June 2013
To many, online shopping is a saviour when it comes to being able to buy presents and cards to mark numerous special occasions throughout the year. With Father's Day upon us, the golf industry is looking to cash in on customers looking to purchase gifts as the golfing season comes into full swing. Pro Trolley sells a range of golf trolleys and accessories online and MD Mike Stollery is fully aware of the impact that e-commerce has had on the golf industry. With competitors a plenty, standing out from the crowd can be a difficult task which is why he enlisted the help of marketplace management experts Seller Dynamics.
Since using Seller Dynamics from September 2012, Mike has managed to list his Pro Trolley store onto the Amazon UK marketplace and has even started selling abroad to France, Germany and Italy. Using Seller Dynamics has not only enabled Pro Trolley to access partner marketplaces but its automated features enable listings to be set at the most competitive yet possible price in relation to rival retailers. Steve Boland of Seller Dynamics has been delighted with the success that Pro Trolley have had since signing up to Seller Dynamics and anticipates that they will be near the top of the leaderboard when it comes to accumulating sales in the run up to Father's Day.
"When Pro Trolley first approached us, they had all the right ideas when it came to e-commerce. They had listed on Amazon and were already selling directly from their own website. However, they just needed a nudge in the right direction to ensure that they were able to effectively manage their online operations and make the most of selling on such a high potential marketplace.
Our Account Manager helped them list the right items on the right marketplaces and they have benefited greatly from the automated features of Seller Dynamics which manage inventory and pricing. The Seller Dynamics software means that Pro Trolley's listings will be positioned high in relation to competitors, which is crucial when it comes to more and more customers looking for golf equipment as a result of Father's Day and the recent good weather."
Selling online puts Pro Trolley's golf in the shop window no matter what the season and with the opportunity to list on more online marketplaces, golfers throughout Europe will be able to look the part when they take to the course – no matter how well they play.
For further information contact Seller Dynamics at +44 (0)1786 430076 or email steve(dot)boland(at)sellerdynamics(dot)com.
Note for editors:
About Seller Dynamics: Seller Dynamics is dedicated to helping retailers maximise their sales and profits online, by utilising the power of marketplaces such as Amazon, eBay, Play.com, and Fnac.com. With Seller Dynamics, retailers can list their entire product portfolio on these marketplaces, reaching a global audience of billions, while simplifying their overall business management through Seller Dynamics' powerful inventory management and dynamic price management tools.
Seller Dynamics is a brand of Objective Associates Limited, a leading software and web development agency based in Stirling, Scotland. The company offers Seller Dynamics on a commission based model together with a modest set up fee. Formed in 2002 with a background in class-leading enterprise-grade software development, the company has significant expertise in the design and development of robust and scalable software systems utilising the Microsoft Platform and related technologies.