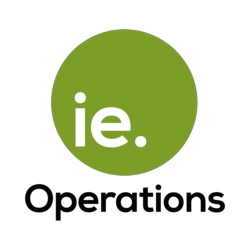 This summit is unique because it will equip attendees with the insight needed to drive S&OP innovation in their organizations
Boston, MA (PRWEB) June 17, 2013
With an interactive and collaborative format, attendees at the S&OP Innovation Summit in Boston this September will have access to the most innovative and dynamic minds leading supply chain initiatives in their organizations. This two-day summit will bring together executives from the world's most successful organizations for keynote presentations, interactive workshops and open discussion.
Amongst the world class speakers set to present is Jim Day, Vice President, Supply Chain Performance from Bauer Performance Sports. In his presentation, Day will address 'S&OP Evolution,' focusing on the evolution process needed by established companies to ensure that their S&OP processes are both effective and efficient, whilst meeting the needs of the organization as a whole. Day will explain how although cultural changes are hard to achieve, it is crucial for key decision makers leading supply chain initiatives to be able to objectively access their current position to ensure that they are on the right path to success.
To many supply chain planning professionals, S&OP is the cornerstone to effective assessment of where an organization is, what challenges lie ahead and how these can be avoided to maximize business success. Day will focus on the RACI approach, explaining that when implementing a new S&OP process your methodology must be Responsible, Accountable, Consulted and Informed. This presentation, like others at the summit will inform attendees with the do's and don'ts on effective change leadership in the S&OP process.
"This summit is unique because it will equip attendees with the insight needed to drive S&OP innovation in their organizations," said Krysha Shahi, International Events Director at Innovation Enterprise, "The interactive presentations provide key takeaways that can be applied back in the office, regardless of their industry."
Day will be joined by other keynote presenters such as the Global Head of S&OP at Novartis, Director, Supply Chain at Halliburton, Chief Procurement Officer at Dunkin' Brands and Director, Demand Management at Abbott for the world's largest executive led gathering of supply and demand professionals. VIew the full speaker line up here: http://theinnovationenterprise.com/summits/sop-boston/schedule
About Innovation Enterprise:
Innovation Enterprise, a CFO Publishing company is an independent business-to-business multi-channel media brand focused on the information needs of Senior Finance, Operations, Planning, Strategy, Decision Support & Advanced Analytics executives. Products include IE.Summits, IE.Finance, IE.Analytics, IE.Operations, IE.Strategy, IE.Membership and IE.Insights.
Whether it's delivered online, or in person, everything IE produces reflects the company's unshakeable belief in the power of information to spur innovation.