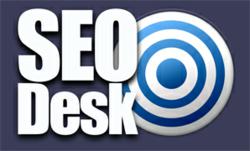 (PRWEB UK) 18 June 2013
Lyon Lighting is very proud to announce that they have entered into a working partnership with SEODesk. This new relationship is aimed at increasing awareness of the range of products provided by Lyon Lighting and to help the firm achieve better search engine rankings. SEODesk have a strong track record of placing firms onto the first page of Google, regardless of their industry or keyword terms, and Lyon Lighting look forward to achieving similar success.
The success that Lyon Lighting has achieved so far owes a lot to customer recommendations and word of mouth praise. This is a fundamental platform for all businesses but the firm believes that it is time to expand their business and to reach out to new markets.
The company has a strong reputation in exterior lighting products with LED floodlights and metal halide floodlights being regular top sellers. The new partnership with SEODesk will focus on promoting these products to a wider audience and extolling the safety and security benefits that come from a well-lit property. Lyon Lighting is happy to work with individual customers and businesses', ensuring everyone has the chance to stay safe and properly lit.
With a strong selection of interior light and household accessories, including fans, fire systems and electrical appliances, Lyon Lighting are more than capable of providing everything a customer needs for inside and outside their property. With the new partnership with SEODesk, Lyon Lighting hopes to reach out to a whole new audience for their products.
About Lyon Lighting:
Lyon Lighting is an online electrical retailer that have been operating since 2009. In this time, the company has developed a strong reputation for providing a wide range of lighting and electrical products for an affordable price. The company aims to deliver quality and affordability for all internal and external lighting products.