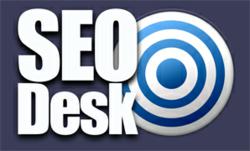 (PRWEB UK) 19 June 2013
Wholesale Jewellery Trends are pleased to announce their latest promotion which will allow music fans to follow the fashion of their favourite musical artists. The summer of 2013 offers a great number of musical events with summer festivals and big artist shows taking place across the country and Wholesale Jewellery Trends aim to ensure fans look their best when attending these shows.
The company has a reputation for providing affordable replicas of the jewellery, accessories and bling that the top of the range artists wear on stage and this year, they are working harder to supply these products even faster. No matter what sort of jewellery or accessory Rihanna wears at her Twickenham show in London, versions of it will be available online within a matter of days. If Rihanna's style is something that is already in stock, it will be made available the following day, allowing companies and customers to grab the singer's look the instant it becomes stylish.
The Wholesale Jewellery Trends festival fashion promotion is not just about necklaces, chains and bracelets though, all manner of accessories are available. If any artist takes to the stage with a notable watch, there will be wholesale watches available within days of the show.
Wholesale Jewellery Trends are greatly looking forward to the big summer shows of 2013 and any fan wanting to look their best will be able to do so. Whether a festival goer wants to look stylish during the music extravaganza or a music fan wants to replicate the look of one of their favourite artists, the company offers every piece of urban bling that fans want to wear. The demand to look great while looking like the stars is always present but in 2013, Wholesale Jewellery Trends aim to ensure that the supply is available for all companies and customers too.
About Wholesale Jewellery Trends:
Wholesale Jewellery Trends are dedicated to providing the most up to date and cutting edge jewellery and accessories. With a minimum spend level of £100, the range of products will ensure that every company can meet the modern needs and requirements of a young and demanding fan base, while helping firms to make a profit themselves.