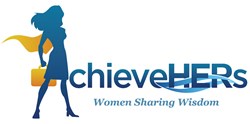 AchieveHERs will be a regional leader providing support and opportunity to established women in business and those aspiring to lead.
Clearwater, FL (PRWEB) June 17, 2013
The Clearwater Regional Chamber of Commerce heeded the opinions of over 100 women regarding women-in-business issues and recently added to its 2013 strategy a 'Women in Business' group. Tina Tenret, a Certified Financial Planner and VP at Provise, was appointed by CRCC President and Chairman as the group's chair. The new group, entitled AchieveHERs, commissioned a market research study to discover what the Regional Chamber's women-membership felt was the most pressing issue in today's business climate. The study brought to light issues faced by women in the local community – the majority feedback indicated assistance was needed on how to shatter the 'glass ceiling.'
Male members of the Chamber applauded the initiative, including board member Frank Dame, COO of the Clearwater Marine Aquarium. "During my career, women executives have proven to be exceptional managers with sound leadership, high ethics and a desire and willingness to make a positive contribution within their company," said Dame. "When a woman demonstrates her ability to lead and achieve, she should have no limits in climbing to the very top of an organization."
The gender-pay gap for the past 43 years has come a long way since the 1970's when women's pay was 60% of a man's pay. Although the wage gap has closed since the 70's, it remains unchanged since 2005 at 77%. (1)
Global executive search firm, Rosenzweig & Co., reported in March that it sees clear signs things are changing for the better where gender will no longer play an important role in leadership positions (2). There are now 7.8 million women-owned businesses, employing more than the top three U.S. employers and adding three trillion dollars to the economy.
"A significant part of the United States' income growth over the past 15-20 years has come from women," DeCeglie said. "From shareholders, boards of directors, governments and women themselves encouraging change with this issue, our economy can get even stronger."
The founding committee represents some of the region's most recognized names, including seven business owners, three politicians, and the CEO of Johnson, Pope, Boker, Ruppel and Burns law firm.
─Ernestine Bean, Vice President of Development, Morton Plant Mease Foundation
─Sheryl Conrad, Partner, Connelly, Fields, Carlisle & Nichols Insurance Agency
─Doreen DiPolito, Owner, D-Mar Contracting
─Carol Hague, COO, Johnson, Pope, Boker, Ruppel and Burns
─Karla Jo Helms, CEO, JoTo PR
─Nancy Longstreth, Director of Sales & Marketing, Hyatt Regency Clearwater Beach
─Barbara McCarthy, Owner and Founder, Sun Country Cleaners
─Carlen Petersen, Former Clearwater City Councilwoman
─Suzy Sofer, owner of Cody's Original Roadhouse and a City Commissioner City of Belleair Bluffs
─Katy Planamenta, Owner and Founder, Superfly Digital
─Stephanie Schlageter, Owner and Founder, Radiance MedSpa
─Melissa Seixas, Community Relations Manager, Duke Energy
─Diane Stein, President, JoTo PR
─Tina Tenret, Vice President, ProVise Management Group
AchieveHERs says they will use the market research findings to deliver what the women membership indicated it wanted in all aspects of the group – from the events, educational forums and networking meetings, down to the logo and even the name itself. More details of the strategy will be rolled out starting in June as it begins its initial press strategy.
The CRCC Board projects to increase its membership with the new group and utilize it as a vehicle to help women overcome obstacles as they vie for top leadership roles and increase their competitive edge as entrepreneurs.
"This project is the most significant initiatives that the CRCC has undertaken in the past 15 years," stated Clifford. "AchieveHERs will be a regional leader providing support and opportunity to established women in business and those aspiring to lead."
JoTo PR and Superfly Digital were the agencies commissioned to execute the market research study and create the AchieveHERs logo respectively.
About Clearwater Regional Chamber of Commerce:
Established in 1922, the Clearwater Regional Chamber of Commerce set out with the vision to be the premier Voice of Business in the Clearwater region. Representing more than 750 member businesses, the Clearwater Regional Chamber of Commerce (CRCC) is one of the largest chambers in the Bay area and has become a large and powerful voice for its members through its ability to partner with other agencies and advocate on behalf of business and its members. CRCC's mission is to enhance the business environment and promote economic health and growth in the Clearwater region. CRCC Division Partners include: Clearwater Gas System; Regions Bank; Bright House Networks; Progress Energy; Solar Sanitation, Inc.; Connelly, Carlisle Fields & Nichols Insurance Group; Johnson, Pope, Bokor, Ruppel & Burns Attorneys at Law; Radiance Medspa; and Phillies Florida/Clearwater Threshers. Visit http://www.clearwaterflorida.org.
About AchieveHERs:
To meet the demand of businesswomen in the Clearwater region, AchieveHERs was established under the auspice of the Clearwater Regional Chamber of Commerce to be a regional leader providing camaraderie, support, networking opportunities and valuable new insights to women in business. AchieveHERs will provide impactful quarterly events that share insight, ideas, skills and success stories to ultimately help women overcome obstacles to their success. AchieveHERs is open to both established women in business and those aspiring to lead. For more information or to inquire about membership or attend events, visit their Facebook page at http://www.facebook.com/Achievehers or their website at http://www.achievehers.org.
(1)Countdown to Equal Pay Day 2013 – The Gender Pay Gap from 1970-2013 Infographic; WomenonBusiness.com; womenonbusiness.com/countdown-to-equal-pay-day-2013-the-gender-pay-gap-from-1970-2013-infographic/
(2)Corporate Gender-Equity Battle in Focus: The End of Gender Bias in Hiring Corporate Leaders Is Nearing, Global Executive Search Firm Predicts --- Facebook COO's Manifesto Indicative of Changing Attitudes; Bulldog Reporter; bulldogreporter.com/dailydog/article/corporate-gender-equity-battle-focus-end-gender-bias-hiring-corporate-leaders-neari