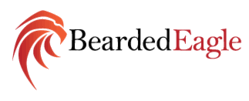 Arlington, Texas (PRWEB) June 14, 2013
BeardedEagle, a management consulting firm in the Dallas-Forth Worth area specializing in Agile training, coaching and team solutions, congratulates Lizzy Morris and Devon Morris, for two articles in the latest issue of Modern Government (http://moderngovt.com/), a bi-monthly online magazine that goes beyond the traditional business divide to bring leading organizations together to share thought leadership and practical insights for government. The "All Agile, All in" issues was release this week.
In the article entitled 'Agile The Catalyst for Innovation Scrum the Framework for Change," Lizzy couples the Agile Manifesto (http://agilemanifesto.org) with Scrum to empower people to take it beyond software into our communities and everyday lives. Devon offers practical techniques to reducing cost in IT in the article entitled 'Government Agility: How to reduce IT cost using Agile.' Both articles will provide people working in today's government with tools that can used immediately.
A digital copy of the article can be found here (http://moderngovt.com/issues/mj-2013/full-issue.pdf).
Devon Morris founded BeardedEagle to make a difference in the world of consultancy and has implemented Agile solutions for financial, healthcare, consumer, & services sectors. He holds a Bachelor in Psychology and Master of Information Systems Management. Devon's certifications include Certified Scrum Trainer, Project Management Professional (PMP), Agile Certified Practitioner (PMI-ACP), Certified Six Sigma Black Belt, Lean Six Sigma Black Belt and Myers-Briggs Type Indicator Professional.
Lizzy Morris is owner and principal for BeardedEagle and has implemented Agile solutions across the world in all sectors of business. She holds a Bachelor in Business Administration and a Masters Business Administration. Lizzy's certifications include Certified ScrumMaster (CSM), Certified Scrum Professional (CSP), & Agile Certified Practitioner (PMI-ACP).
About BeardedEagle
BeardedEagle is an Arlington, TX - based management consulting firm that partners with clients to design and then drive, strategies and solutions that make lasting and meaningful impact using consultants that have done it before with Agile, Lean & Six Sigma techniques.
BeardedEagle is committed to delivering measurable results for their clients through executional excellence. Whether you need to tune up on practices or you are looking to perform an organizational transformation, BeardedEagle will be your partner for success. Visit http://www.beardedeagle.com for more information.