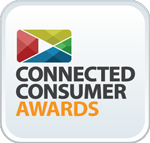 (PRWEB UK) 18 June 2013
Lovestruck.com and Adconnection are delighted to announce being shortlisted for 'Best Campaign' at the Connected Consumer Awards 2013.
The 'Best Campaign' award is designed to recognise creative and effective use of TV and digital media.
Lovestruck's Managing Director and Co-founder, Brett Harding, said: "We are thrilled that Adconnection's meticulous thinking, planning and execution of our recent marketing efforts have been recognised by the judges. We are proud to be working with such a forward-thinking agency, and look forward to producing many more cutting-edge campaigns in the future."
Catherine Becker, CEO of Adconnnection, Lovestruck's media planning and buying agency said "There has been a significant rise in dual- and tri-screen viewing over the past twelve months. Adconnection's 360° planning approach saw the use of real-time bidding display activity harmonised with TV spots as a UK media first."
Lovestruck and the other finalists – John Lewis, BBC and Virgin Media – will attend the Awards Ceremony on 19 June at Nomura's London Headquarters.