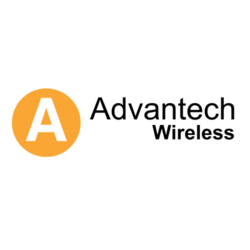 Montreal, Canada (PRWEB) June 14, 2013
Advantech Wireless Inc., a privately-held Canadian corporation and manufacturer of Satellite, RF Equipment and Microwave Systems, will present details of its new UltraLinear™ GaN based solid state power amplifiers (SSPAs) and BUCs at CommunicAsia 2013 tradeshow in Singapore.
The considerable reduction in size, weight, and energy consumption achieved with the New UltraLinear™ GaN based SSPAs and BUCs from Advantech Wireless makes this new architecture the ultimate solution for Direct to Home TV. Advantech Wireless customers realize impressive savings in energy costs, Satellite Bandwidth, CAPEX and OPEX.
Advantech Wireless will also showcase its latest generation Discovery Series VSAT Hub. Powered by available A-SAT™ technology, the Discovery Series Hubs and terminals dynamically switch between SCPC and TDMA modes to optimize satellite bandwidth utilization. These next generation designs have been optimized for performance and reliability, with remote upgrade capabilities via softkeys (software licenses) as increased capacity is needed.
Visit Advantech Wireless Booth No.1U1-07, June 18 through June 21, 2013 in Marina Bay Sands, Singapore. To set up a meeting with one of our experts please visit:
http://www.advantechwireless.com/meeting-request/
About Advantech Wireless
Advantech Wireless, an ISO 9001: 2008 certified corporation, is the leading-edge wireless broadband communications solution provider since 1988. Advantech Wireless designs, manufactures and deploys networking for broadband connectivity, broadcast solutions, video contribution and distribution, mobile 2G, 3G, LTE backhaul and DTH & DTT video distribution, using satellite and terrestrial wireless communications. Products include: next generation VSAT Hubs and Terminals, world-leading GaN technology High Power Amplifiers, SSPAs, Block-Up Converters (SSPB), Frequency Converters, Satellite SCPC Modems, fixed and deployable Antennas, Antenna Controllers, Terrestrial Microwave Radios, Routers and ruggedized products. For further information please visit the company's web site at: http://www.advantechwireless.com/news/.