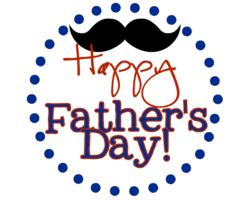 The Fathers Day Coupon Code is 218928869 - And It's Good For 5$ off any purchase over 75$ and free shipping.
(PRWEB) June 14, 2013
For the past week ShopCLE (an online retailer of assorted ecommerce products) has been receiving entries for their most recent social media giveaway. The giveaway which was facilitated on Facebook, required users to post a small entry as to why their father deserved to win. The small ecommerce company received a large influx of entries, and was extremely excited to have put on the contest.
"The main goal of the giveaway was to give life and personality to our customers, fans, and followers. Businesses can get too caught up in the routine number crunching and forget that every number is actually a person. Using a giveaway like this, we can build community and unity with our audience as well as build our social media following. It's unreal how viral and contagious Facebook and Twitter can be." - Matt, a member of the marketing/social media team.
The winner of the giveaway was announced today after receiving over 100 votes to her entry. Heidi B. was the winner after writing a heartfelt entry about her father. In second place was Wendy F, who lost by just 8 votes. Heidi will be receiving a designer pair of sunglasses of her choice from the ShopCLE inventory. Shop also announced there will be consolation prizes for the second and third place winners.
ShopCLE also announced that they will be giving out a promotional coupon code in honor of Fathers Day. The coupon code - "218928869 " is good for 5$ off any order over 75$ and free shipping, and is valid until June 14th at midnight. The coupon code is valid on ShopCLE's sister website, Cle Contact Lenses.
"This contest, the prizes, and the coupon code is just our way of giving back to all of the fathers in our lives. They never get enough credit, and if this event can put even one smile on a fathers face, it is a success."